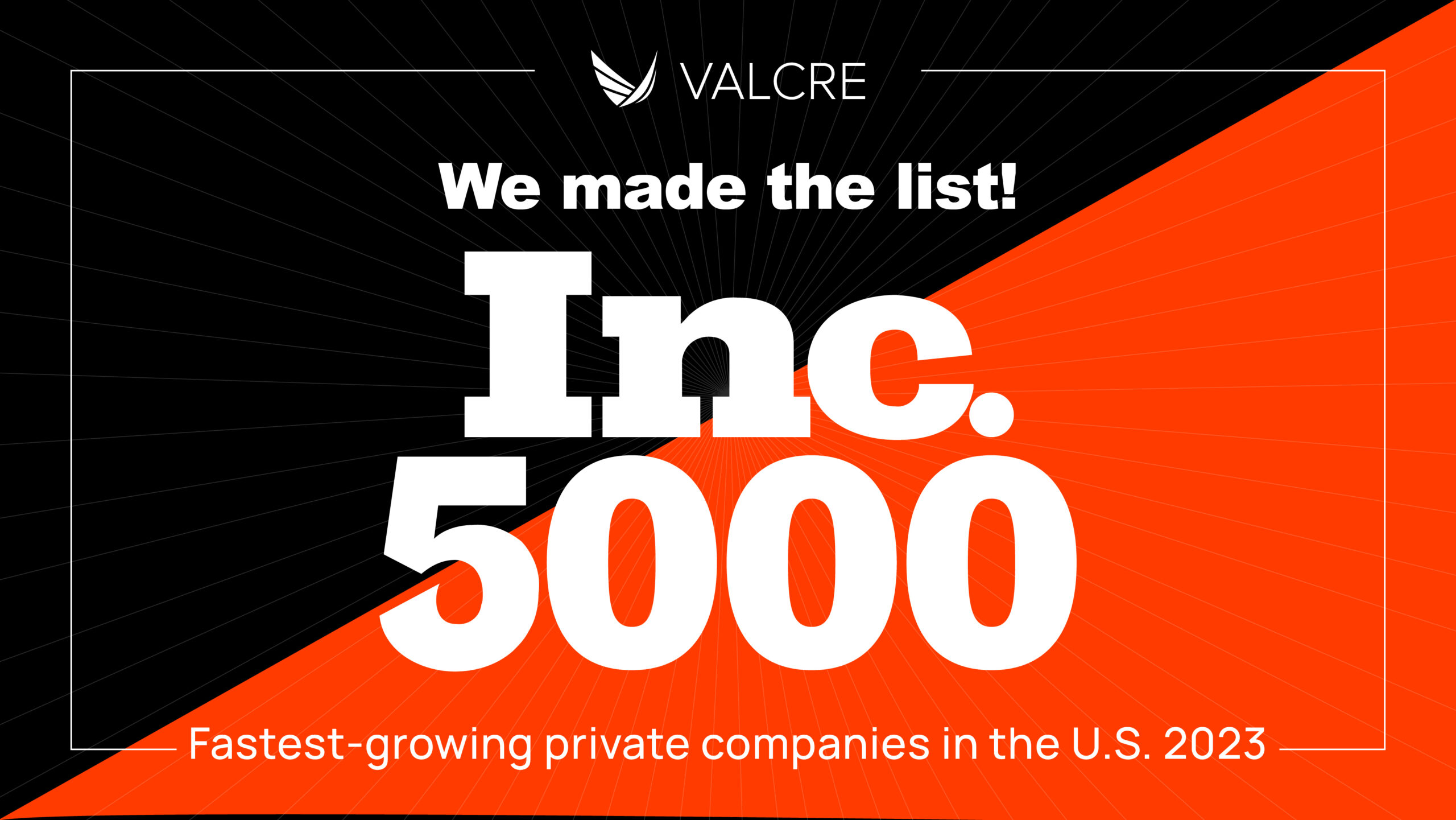 Inc. Magazine recognizes Valcre as one of America's fastest-growing private companies in 2023
Introduction
In the dynamic world of business, achieving recognition and success requires unwavering dedication, relentless effort, and the ability to adapt to ever-changing circumstances. Valcre, a trailblazing company in the commercial real estate industry, has achieved a remarkable milestone by securing a spot on the prestigious 2023 Inc. 5000 list. This achievement not only highlights Valcre's exceptional growth but also underscores its resilience during a challenging socio-economic period. Valcre's ability to grow exponentially during such a time speaks volumes about the company's determination and strategic acumen.
About Inc. 5000
Since its inception in 1982, Inc. magazine's Inc. 5000 has been a prestigious platform showcasing the fastest-growing private companies in the US. Recognizing entrepreneurial success, it has propelled brands like Pandora, Zappos.com, and 7-Eleven to fame.
Starting as the Inc. 500, it expanded to the Inc. 5000 in 2007, offering a broader entrepreneurial landscape perspective. Today, it's a coveted editorial award, showcasing innovation and connecting entrepreneurial leaders. It ranks companies based on three-year revenue growth, spotlighting the top 500 in its September issue.
A stamp of approval
Securing a place on the Inc. 5000 list isn't just a feather in the cap for Valcre; it's a resounding validation of the tireless effort, innovative thinking, and unwavering commitment that the company has poured into its journey. This accolade isn't just a number on a list; it's a big stamp of approval that emboldens Valcre to continue its upward trajectory and inspires the team to keep pushing boundaries.
Inspiring growth and seismic change
The trust and credibility that comes with such an accolade can open doors to new partnerships, collaborations, and opportunities that were previously unattainable for the commercial appraisal industry. Valcre's presence on the list will undoubtedly solidify its position as the gold standard for commercial appraisers and will inspire even greater growth for our users and for the wider industry for years to come.
Conclusion
The stamp of approval is more than recognition; it's an affirmation of tireless commitment and bold thinking that fuels Valcre's upward trajectory. Valcre's journey sets a precedent for remarkable achievements and industry transformation.
Talk to sales to discover why Valcre is the gold standard for CRE appraisal professionals.