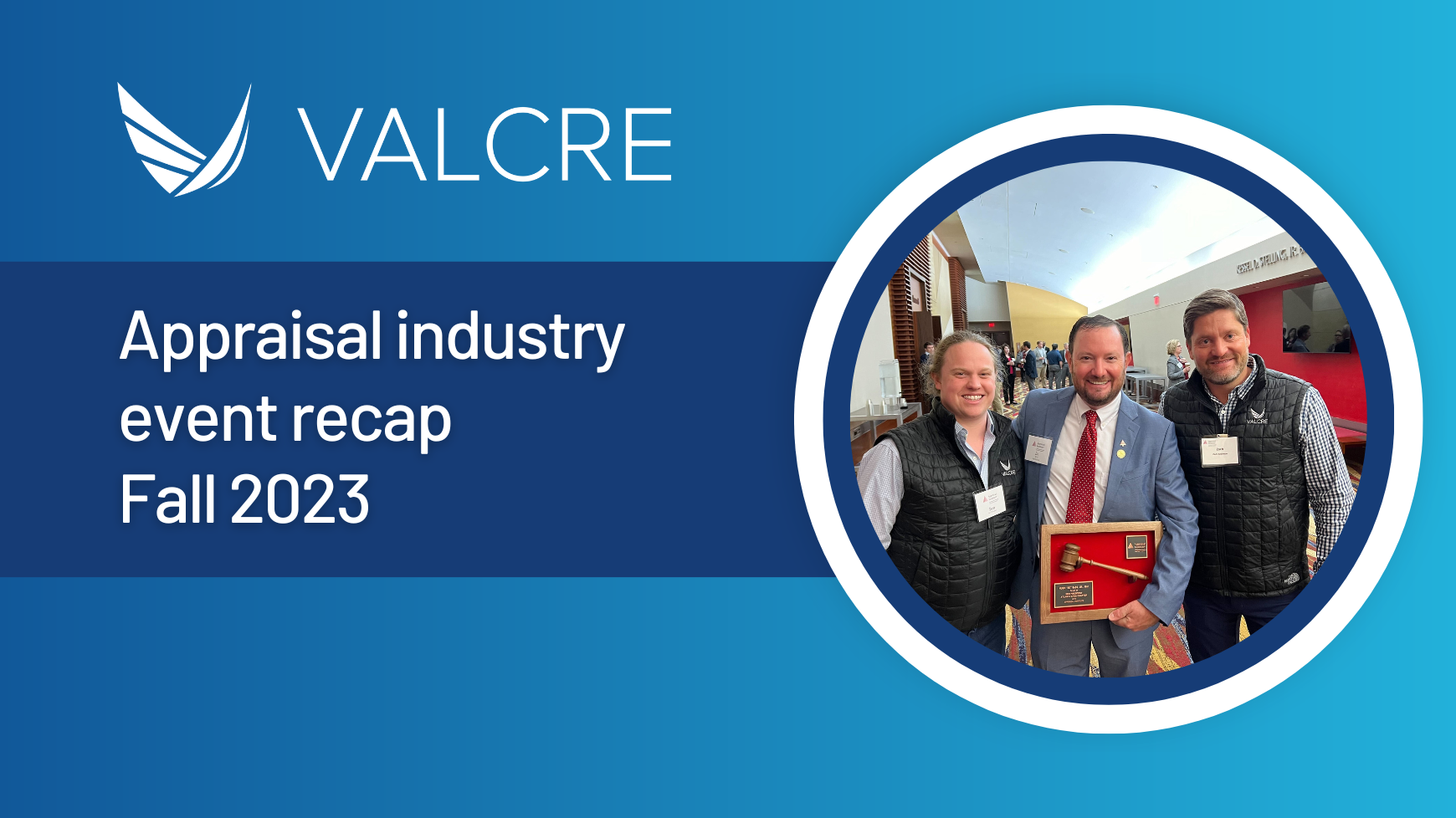 Introduction
Valcre has embarked on a comprehensive event journey this fall, actively participating in five dynamic industry events over the past two months, spanning five states. We've uncovered essential insights and connected with the heart of the appraisal industry in Colorado, Georgia, Texas, Hawaii, and Oregon.
Continue reading for unique insights.
Colorado: Navigating the turbulence
Valcre's Ashley Craddock and Mark Vella represented Valcre at the 17th Annual Breckenridge Fall Event in Breckenridge, Colorado in September. Valcre had the unique privilege of being the event's Education Sponsor.
The prevailing sentiment of the event pointed to a market slowdown, with a notable decrease in workload. A statistic shared by an appraiser at the event underscored this – citing a decrease in workload by 56% year-to-date.
We learned through offering Valcre's CE-course, "Technology for CRE professionals" that Colorado appraisers are interested in staying informed about the evolving role of artificial intelligence in the appraisal industry.
Appraisers at the event discussed diversification, particularly in the realm of Eminent Domain appraisals given the demand spurred by the Infrastructure Investment and Jobs Act. This sentiment was echoed in Atlanta as well.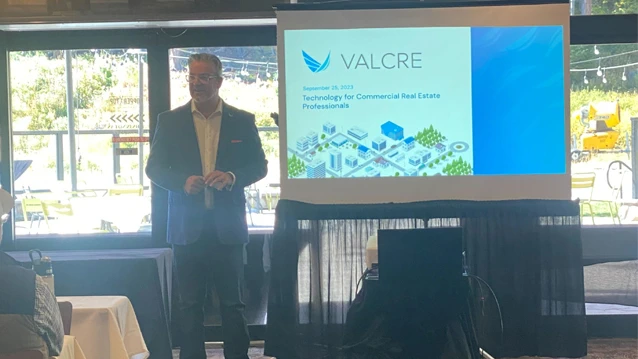 Georgia: Illuminating the appraisal horizon
Valcre's Ben Thompson and Zach Anderson represented Valcre as Lunch Sponsor at the Appraisal Institute's Atlanta Chapter's State of Atlanta event, led by Chapter President, Bo Bass, MAI.
The event was marked by high energy and informative discussions, emphasizing the significance of mentorship and the pivotal role it plays in attracting new talent to the industry. This was reinforced by the presence of the Appraisal Institutes' newly appointed leadership at the event.
Housing prices were a key focus, seen as leading indicators of the market's health. Discussion revolved around Georgia-specific zoning and the demand for right-of-way and Eminent Domain appraisals.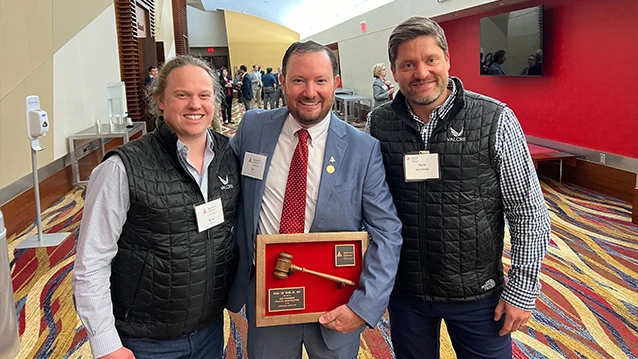 Texas: Insights into local realities
Valcre's James Raven attended the 14th Annual North Texas Realty Conference, hosted by the Appraisal Institute's North Texas Chapter in Dallas, Texas.
A common theme throughout the sessions emphasized the importance of acknowledging and adapting to the current economic climate, particularly in light of 2023 being one of the most challenging years in over a decade for appraisers.
Two notable sessions included "What Recession? In Pursuit of a Soft Landing" and "Resiliency Amid Uncertainty: Dallas-Fort Worth CRE Update."
These sessions shed light on the proactive strategies Texas appraisers are deploying to address their pain points and bolster their competitiveness within the market.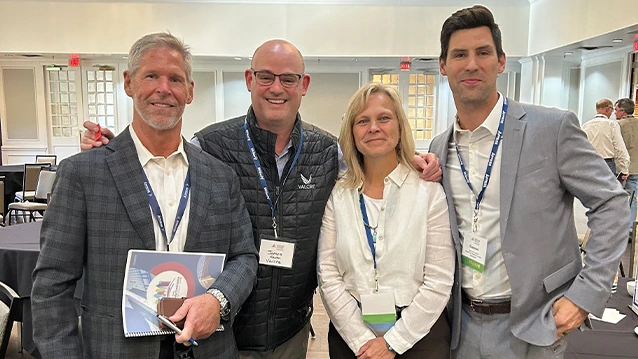 Hawaii: Meeting the industry's evolving demands
Valcre's CEO, Lucas Rotter, visited Oahu, Hawaii, and participated in the Appraisal Institute Hawaii Chapter's 1st Annual Golf Tournament, connecting with fellow Appraisal Institute's Leadership Development Advisory Council.
They enjoyed time on the green, reflecting on the industry's journey in 2023, and discussing the potential of 2024, with exciting LDAC developments on the horizon.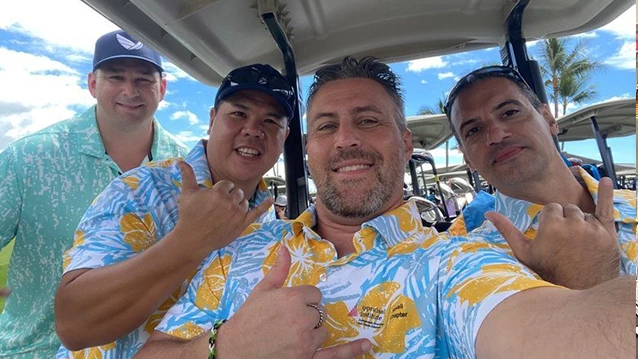 Oregon: Improvements on the horizon
Valcre's Grant Norling and Sarah Mason attended the Appraisal Institute's Greater Oregon Chapter's Fall Real Estate Commercial Conference, which brought valuation professionals spanning Oregon and southwestern Washington together.
A central theme emphasized the need to revitalize central business districts during daylight hours, particularly in response to a significant 65% nationwide drop in office space demand. Panelists underscored the importance of creative strategies from landlords that have successfully drawn daytime customers back downtown.
Property tax appeals were also a significant point of discussion, with many downtown office owners actively filing for tax appeals.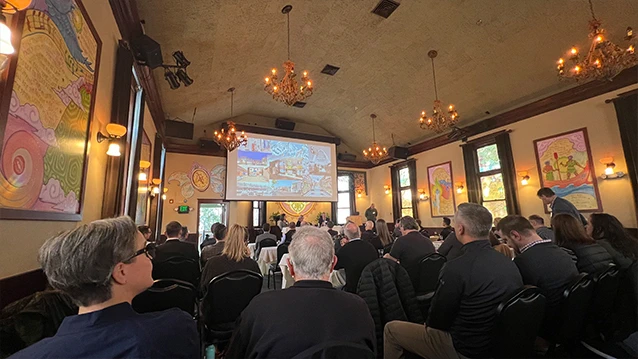 Conclusion
We trust that our journey through these five dynamic geographic markets has provided valuable insights that can assist you in preparing for a successful 2024.
For more in-depth market insights spanning various geographic regions, we invite you to explore our comprehensive 2023 Appraisal Industry Benchmark Report. It's a valuable resource that can offer further guidance and knowledge as you navigate the appraisal landscape in the year ahead.