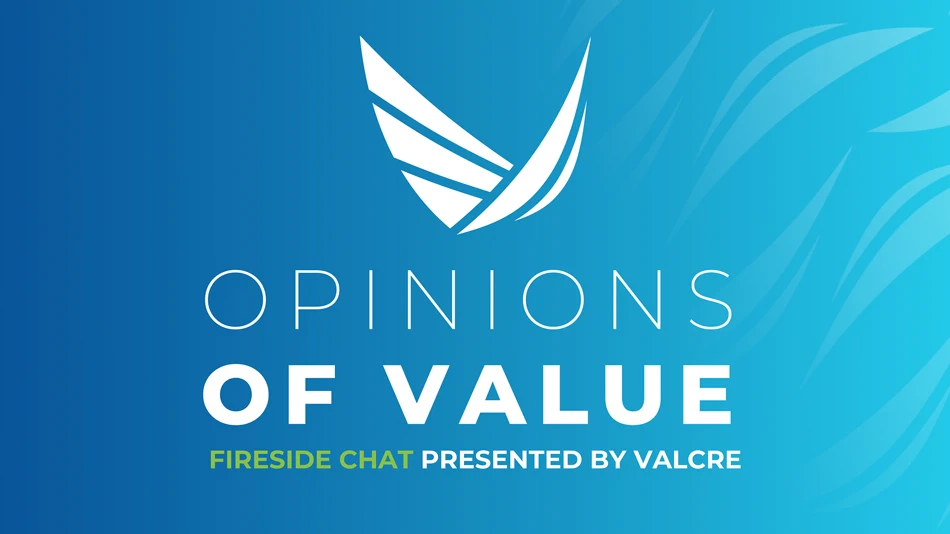 After over a decade of sustained economic and property value growth, the US economy is at the tipping point of a recession. The appraisal industry is more susceptible to business disruptions during economic downturns. Do you want to know what leaders within the appraisal industry are seeing and what strategic moves they're making? We've got you covered with invaluable insights from three indisputable industry leaders who cover in depth the current state of the real estate appraisal industry and share their actionable insights on how you and your team can be on top of your game during this uncertain time.
Contributors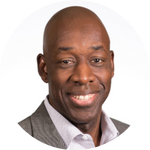 Johnnie White
Johnnie White is a results-driven executive with strong leadership and entrepreneurial experience in managing multimillion dollar associations and not-for-profit organizations. He's the CEO/EVP of the American Society of Appraisers (ASA), which is an international organization of multi discipline appraisers in its 85th year.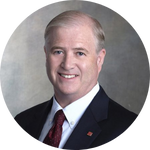 KC Conway, MAI, CRE, CCIM
KC Conway is a multi-generation MAI appraiser with decades of experience, including appraising through multiple recessions and is currently the Principal/Co-Founder of Red Shoe Economics, which is a research firm exclusively supporting today's CRE industry in the areas of economics, forecasting and consulting.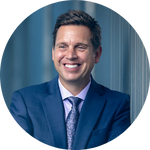 Rodman Schley, MAI, SRA
Rodman Schley was the 2021 President of the Appraisal Institute, is a commercial appraiser by background with designations on the residential side as well, a real estate broker and CEO of EvolveX Capital which is a private equity fund that focuses on short-term vacation rentals.

Level up in 30 seconds
What to consider when appraising an adaptive reuse property?
Adaptive reuse projects save developers and investors money, allow for high creative yield, and result in tax credits and tax breaks.
How do businesses become ESG certified?
Use a third party verification system, such as LEED or ISO 14001, to pursue ESG certification.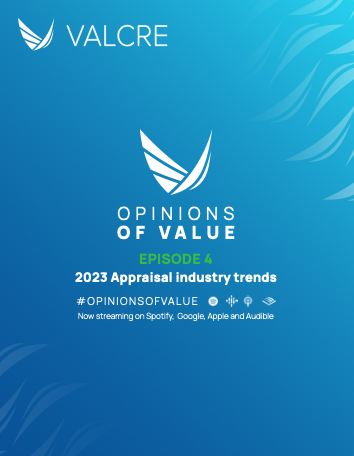 Download a PDF of 2023 Appraisal industry trends for your easy reference.
In past cycles, how were real estate appraisers most impacted during economic downturns or market stagnation?
When there is economic turmoil, the people who hold the capital, whether it's debt or equity, need to understand the impacts on market value, which can result in higher demand for appraisals if you know where to source the business. For example, during COVID, banks determined that with hotels it was more efficient to bundle loans and sell them to private equity. As a result, a lot of appraisers were bypassed. Heading into the new year, it would be in appraisers' best interest to consider shifting attention toward private equity and entities that buy those loan bundles and need to figure out what to keep and what to sell.
Many American Society of Appraisers (ASA) members learned about the need to diversify their work during the last downturn in 2008. The more practitioners can do to diversify business, the better: get into strategic planning and rezoning; tune up skills focused on market research, economics, and effective writing. The more appraisers can diversify their practice, the more it'll pay off in the long run.
Appraisers tend to think about the core CRE property group: office, industrial, retail, apartment, and subdivision. The core CRE property group is more broad than that now. Self storage, manufactured housing, and adaptive reuse are now part of it. In fact, appraisals for adaptive reuse are anticipated to be in high demand as there will be a lot of opportunity for underperforming assets. Additionally, segregating out the business and enterprise values and helping clients understand why they should pay more than just the real estate value for an asset is a high-prized skill. There's a lot more complexity around asset classes now in the CRE industry.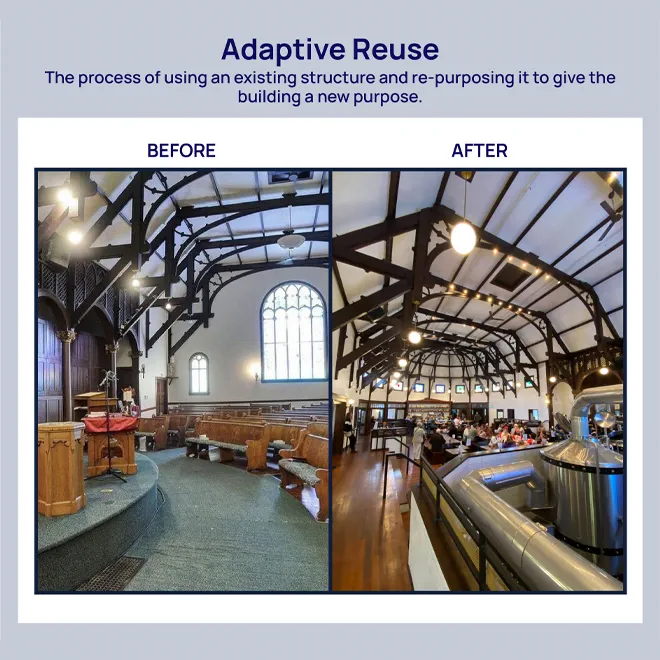 Appraisers need to be honing their skills on how to tackle adaptive reuse analysis on properties that were historically used one way and are now getting adapted for another use. The emergence of ecommerce changed the highest and best use of some sectors of retail, and now appraisers are seeing the effects of COVID on how office is valued by the marketplace. Appraisers are seeing reuse scenarios they've never seen before, and those appraisers who can figure it out, adapt, and also leverage technology to get there will do really well. The full impact has yet to be revealed.
For reference please watch the video Opinions of Value – Episode 1 – Valuing commercial real estate during a global pandemic.
The current market begs the question: "Will the remote office setup do to the in-person office what ecommerce did to big box retail?" These are intriguing highest and best use and principle substitution questions, which appraisers need to get sharp on in the coming months. This will be a core principle that the marketplace will be looking to pay appraisers for to really help them understand an answer to.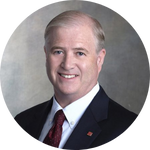 "As appraisers, we are going to have to put on our thinking caps, and really think about the moves and deals we make during this economy. We really want to go in and figure out this puzzle, but it's difficult to do that in this current economic climate, rather than when things are trending up." – KC Conway, MAI, CRE, CCIM

Will adoption of technology continue into 2023?
Heading into 2023, appraisal experts expect increasing adoption of technology to be a big theme across the entire commercial real estate industry. They foresee adoption to accelerate amid the recession. Technology is going to allow appraisers to not have to spend as much time doing tedious tasks so they can spend more time on education, client development, and scrutinizing the data to understand emerging trends in the industry.
Technology has accelerated tremendously over the last two years, and appraisal experts believe it could continue at the rate seen during the pandemic. People could not travel, so desktop appraisals were the only way to do many things. Appraisers started recognizing and getting a better understanding of technology and how it can be leveraged to better provide valuation services. Technology facilitates higher revenues through increased efficiencies, with faster deliveries. Schedule a demo and we'll show you how Valcre can save you valuable time every day.
For reference please watch the video Opinions of Value – Episode 3 – Technology Adoption in CRE Appraisals
Are you hearing anything from industry peers about how ESG has been impacting the appraisal industry?
ESG is an emerging trend. It became apparent during the pandemic, companies and the overall marketplace are paying more attention to this. As valuers, we're all trying to figure out how the value of an asset looks from an environmental, societal, and governmental standpoint. Not just right now, but 5 to 10 years from now and the entire lifecycle of a property. If your appraisal shop is actively involved in the ESG area, make it known.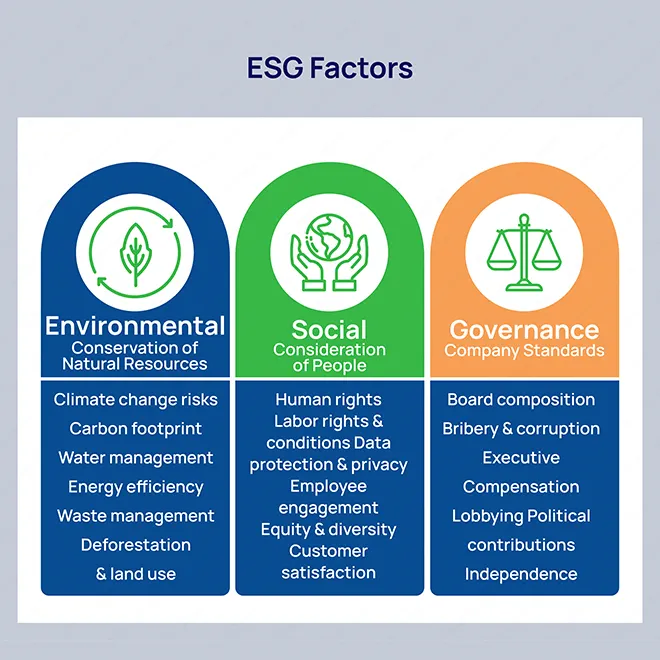 Two areas that appraisers can really beef up on are:
ESG: Every public company gets an ESG score from one of the proxy advisors, Glass Lewis or ISS. ESG scoring is coming to the property level. IRAM is a peer industry group that has developed a robust model for doing property level ESG scoring. Get to know IRAM colleagues and their model. Appraisers can get paid as much as an appraisal fee for an ESG scoring on a property.
PACE Program: This is a new program, currently active in 35 states. The PACE (Property Assessed Clean Energy) Program enables property owners with dilapidated property that need energy and environmental upgrades to go through the tax authority in a respective state to get the capital to upgrade that property. Property owners don't have to ask a lender for permission because the tax lien is senior to the bank debt. It's assumable and underwritten so a property can fully fund the upgrades. If banks shut down on lending and they don't need appraisals, the PACE Program is a great place to become a unique specialist.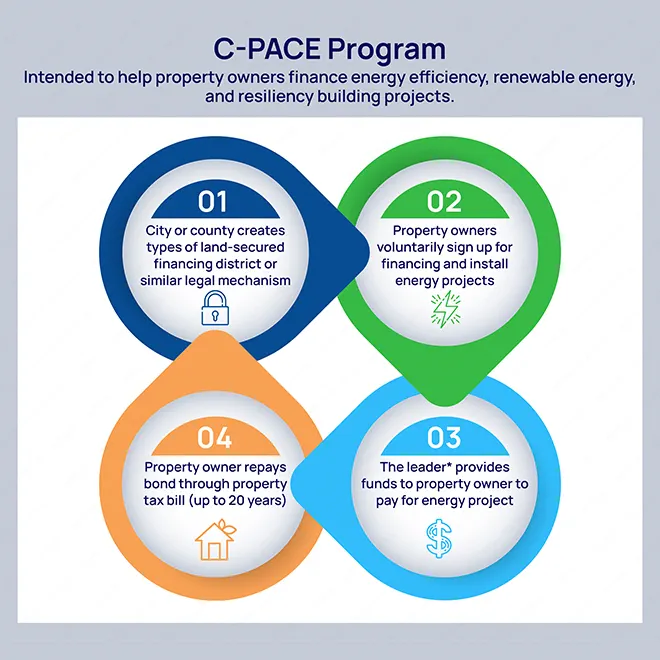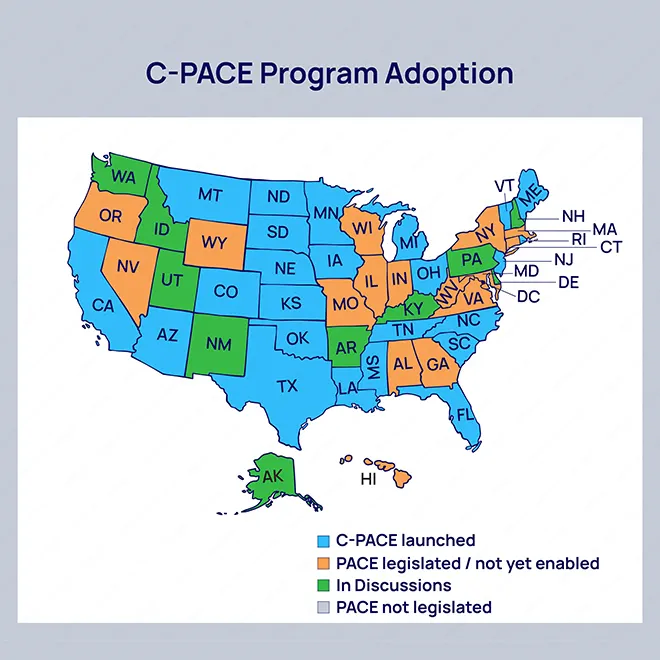 What sort of appraisal jobs and services are going to be in high demand?
Appraisal professionals should be looking at redemptions in REITs right now. When REITs can't meet the redemption requests, entities want to know the valuation of that and the individual assets that underline them. When this happens, appraisers are in high demand to help solve the REIT puzzle—what it's worth and whether to stay in or get out. There are different structures and different challenges on the horizon that are more complex, and appraisers will need to understand how these capital vehicles work.
There's more business value and enterprise value in different types of real estate today than ever before because of institutional capital, like REIT money. Understand how to leverage the technology and have the business value skills to become an expert and there will be a lot of opportunities.
Schedule a live demo with us today to see how Valcre's industry-leading software can improve your business.
For appraisers who've never really experienced valuing properties during a downturn, what advice would you have for them on what they might expect and how they might gear up?
Since the great recession, the real estate market has enjoyed over a decade of stability and value growth, but the outlook is rapidly changing. The most impactful approach appraisers can take right now is to be the best at what they do. It's one thing to come into the profession and be an appraiser, but it's a whole other thing to be among the best of appraisers. Appraisal experts are saying that as long as you're among the best of appraisers, you'll always have work, opportunities, and a career path. Appraisers excel in the profession when they get as knowledgeable as they can, obtain strong mentoring, and are surrounded by experienced, smart people. The appraisal profession is evolving and always will be. The best and most successful appraisers will evolve with it.
Appraisers, especially those who have never experienced a recession, need to not be afraid to pose questions to those who have been through it. There is such a vast vault of knowledge within so many incredible people in the appraisal profession. Utilize them. Talk to them. Ask for mentorship to learn what other appraisers have experienced in past cycles.
Appraisal experts advise all appraisers to identify at least three things that they are hearing about in the market or in the news, but maybe don't understand a lot about, and become an expert.
Examples:
REITs. What does that mean? What is the opportunity for appraisal?
Adaptive reuse and ESG. What does it mean? How does it get valued? How does it attract additional capital? How does it get priced?
PACE Program. What states have it? How to become an expert?
Organizations like American Society of Appraisers (ASA) provide valuation professionals with opportunities to increase knowledge through education and networking, which can be especially helpful for appraisers during uncertain times.
From the legislative side, what important legislation is currently being worked on that could have an impact on the appraisal industry?
The PAVE Report is changing the appraisal landscape. It revealed the need for diversity and opportunities to allow individuals to come into the appraisal profession. There have been obstacles and barriers to entry in place—new legislation is looking to change that.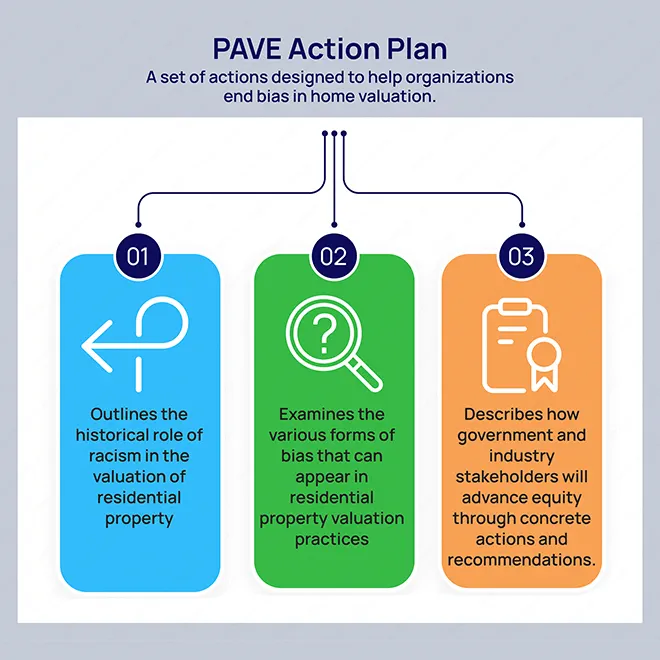 The American Society of Appraisers (ASA), Appraisal Institute (AI), and a number of organizations are proactive in making changes. For example, the PAREA Program (Practical Applications of Real Estate Appraisal) will change the landscape for allowing individuals to come into the appraisal profession with less barriers.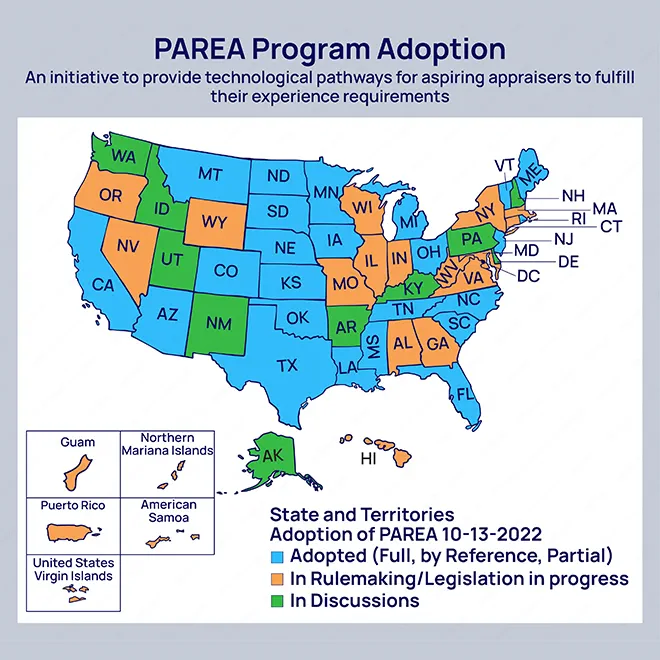 Strong leadership efforts in areas of diversity were observed in 2022 and are expected to continue in 2023. The Appraisal Institute is continuing to look for solutions and identifying the opportunities to increase their presence in new areas of talent development. For example the AI is extending diversity scholarships to attract diverse professionals into the profession. They have set the benchmark and expect upward mobility going into 2023.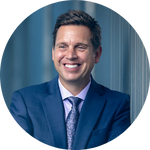 "It's really easy to put your head in the sand and not recognize a problem when it comes to much needed changes in the industry. It takes really strong leadership to say if there is a problem, we want to be part of the solutions. I wanted to be a leader in the industry and look for solutions. We wanted to be part of the conversations and move the discussion in a positive direction."- Rodman Schley, MAI, SRA

The PAL Act (Portal for Appraisal Licensure) is something the Appraisal Institute has been steadfast in pushing, which is an appraisal portal that will streamline tedious application processes facing many appraisers. Currently it takes anywhere from two weeks to two months to acquire a temporary license to work in new states, which is a pain point from an administrative perspective. The goal of the PAL Act is to ease regulatory burdens on appraisers by creating a new mechanism for completing or processing appraisal license applications. If passed, the PAL Act will offer appraisers one application process, one set of fingerprints, one set of background checks, which will allow them to spend more time doing what they are best at in more states. This could be a game changer for the industry if passed. A more streamlined approach to continuing education (CE) across state borders is also something every appraiser needs to be advocating for.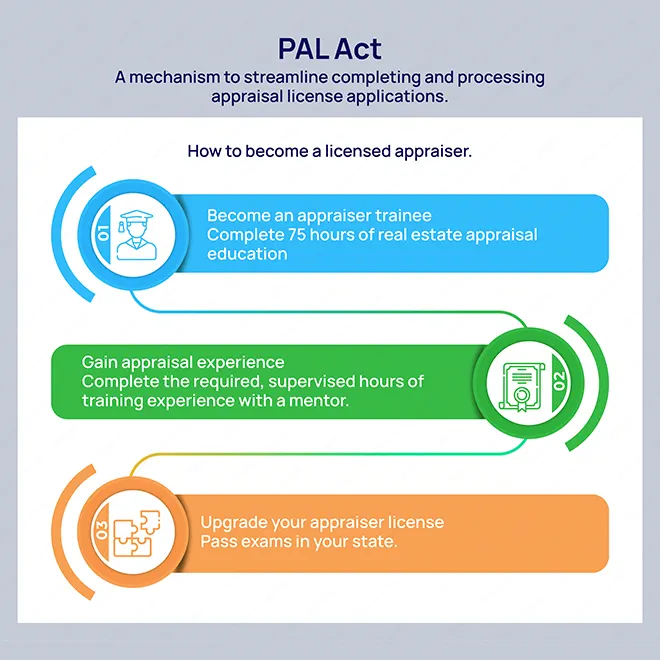 Any existential threats to the industry that we need to keep our eye on?
If appraisers don't pay attention to advancement in technology, they could be doing their shops a huge disservice. Those who don't leverage technology will be functionally and economically obsolete in the next 10 years. Discover how Valcre's cutting-edge technology can earn you more money and give you your time back.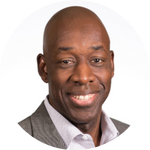 Johnnie White
Johnnie White is a results-driven executive with strong leadership and entrepreneurial experience in managing multimillion dollar associations and not-for-profit organizations. He's the CEO/EVP of the American Society of Appraisers (ASA), which is an international organization of multi discipline appraisers in its 85th year.

Appraisal is an aging profession; and for people coming into the industry, looking for a place to land, appraisal is a perfect place. Those who are savvy and can quickly adapt to the technology will find that they will be valued and in demand. Technology adoption will continue to accelerate. Tasks that used to take two or three weeks can now be completed in two or three days today with technology. For example, look at photo taking and processing and how much has changed just in the last couple decades. Appraisers complete 20% more appraisals on average with Valcre. Learn how.
Appraisers are doing more work, but more work is being done by less appraisers. That's thanks to the evolution to technology. Appraisers are either going to need to embrace technology and evolve with it, or be phased out by the next generation of appraisers. In the next 10 years, young people looking at the appraisal industry will be excited for the opportunities that there are in the appraisal world with technology.
There is a big opportunity to bring young talented team members into the profession and teach them the ways of a more technological and streamlined way of developing appraisals. With the right technology, appraisers can load photos right in from their phones and create maps on the fly, which leaves so much more opportunity for adding the real analysis that comes from experience versus, the commoditized items of gathering data and pulling in photos that are not necessarily the true value that appraisal clients are actually paying for. Clients are paying for the analysis of real estate and at the end of the day, they're paying for the opinions of value that the appraiser is providing.
The future of appraisals lies in analytics, how to deliver and package those analytics, and how to support and connect the dots to a value opinion. Appraisers that can do that really will have a bright future.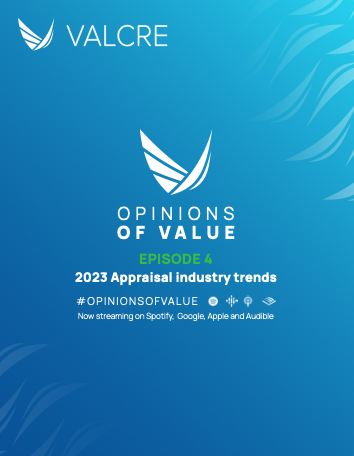 Download a PDF of 2023 Appraisal industry trends for your easy reference.
[hubspot portal="21117743″ id="e3091a5e-3dcc-4306-ad5f-ba60168fd2fb" type="form"]