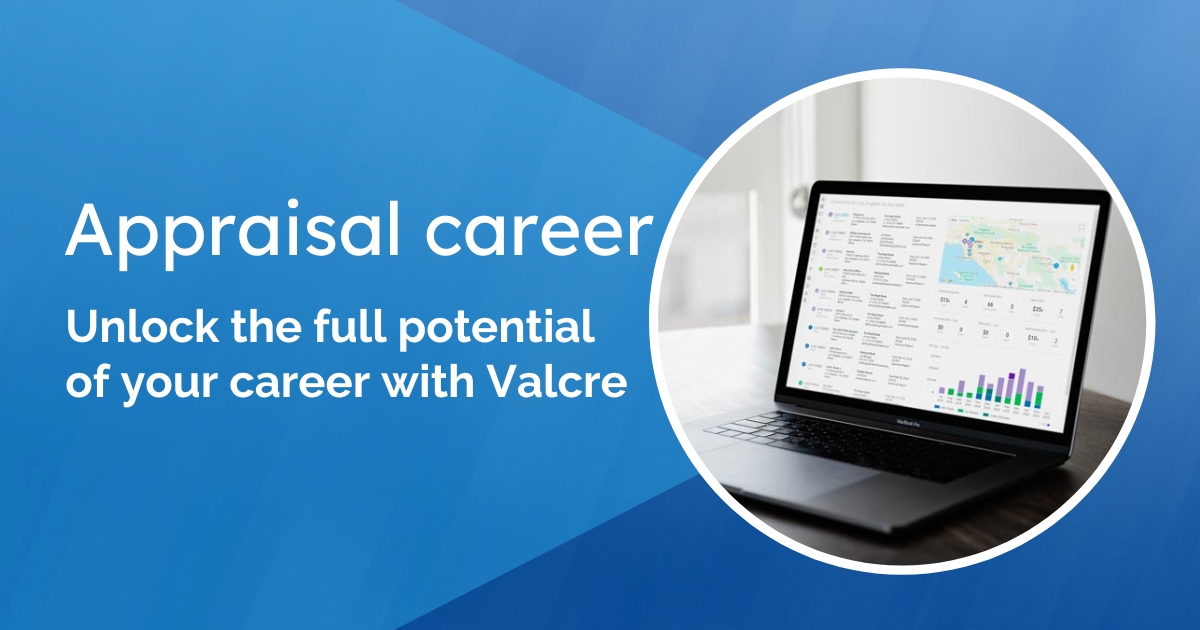 Case study with CCA
Launching your own appraisal venture has never been easier thanks to the powerful tools and support provided by Valcre.
Central California Appraisals' transition to independence in July 2023 stands as a testament to the transformative impact of Valcre's cutting-edge appraisal software.
The hurdles of outdated software were replaced by Valcre's streamlined solutions, catalyzing a remarkable journey towards success and efficiency.
How Valcre helps
Your appraisal career demands a modern platform that addresses your specific needs, and Valcre's software is engineered to meet these demands. The transition to Valcre is marked by a comprehensive onboarding and training program, minimizing the learning curve and allowing you to hit the ground running. The emphasis on a well-structured onboarding process demonstrates Valcre's commitment to your success, ensuring you are up-to-speed and confident with the platform every step of the way.
Valcre's software isn't just about appraisal management; it's about empowering you to realize your entrepreneurial aspirations in the appraisal industry. With Valcre, you are not just adopting a software; you are embracing a journey towards higher efficiency, better client satisfaction, and a robust community of appraisal professionals. The testimonial of Central California Appraisals illuminates the positive trajectory awaiting your appraisal practice.
Invest in Valcre's appraisal software and redefine what's possible in your appraisal career. The road to independence is paved with informed decisions, and Valcre is here to guide you through every milestone of your entrepreneurial journey​.
Entrepreneurial starter kit
Valcre's Entrepreneurial Starter Kit lays down a strategic path from recognizing your primary pain points, evaluating your options, defining your goals, leaning into your community for support, equipping yourself with the right technological tools, and finally, onboarding with a team that values your success as much as you do. Each step is designed to ensure a smooth transition into your entrepreneurial venture, backed by real-world insights from industry peers.