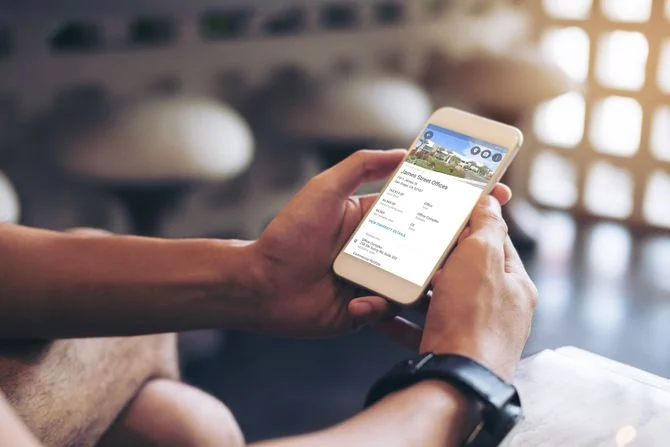 Are you considering starting your own appraisal firm, but don't know where to start?
The time is ripe to venture out and start your own commercial real estate appraisal business. Sure, there are hurdles and although there is no exact blueprint for how to begin, following the insights in this article is a great way to position yourself for success.
1. Appraisal platform
Now that you're considering starting your own appraisal firm, the first thing you will need is a robust tech-enabling platform to make you more efficient and keep you competitive. We have one recommendation: Valcre, the premier valuation software for the commercial real estate industry, trusted by more than 300 leading organizations as the gold standard for appraisers. Founded in 2016 by technologists and valuation professionals, Valcre has amassed a client base that includes Avison Young, Kidder Mathews, Kroll, Apprise by Walker & Dunlop, RSM, and CohnReznick. Learn what we are best-known for.
Valcre's web, mobile app, and valuation models provide an end-to-end solution for appraisal workflow, including job and client management, property research, inspections, analysis, and report writing. Valcre customers save time while delivering higher quality appraisals.
These are the reasons appraisers choose Valcre:
Valcre has the best onsite inspection app on the market
Valcre Assist provides front-end report assistance with 24-48 hour turnaround
Valcre has data integrations that unlock a whole new level of streamlining
Valcre is a leader in data protection and information security
Valcre users have access to an elite and responsive product support team
Valcre has 16 property templates ready to use out of the box
Valcre offers a variety of subscription plans based on your business needs
With integrations into industry-leading data providers, customized report templates and cloud-based software, Valcre accelerates the appraisal process, giving firms of all sizes, across five countries, a durable and meaningful competitive advantage. It's all secured in the cloud and available anywhere. Check out our features and schedule a demo.
2. Business documents & licenses
Whether you are starting a new appraisal business alone or with a partner, you will want to form a legal entity to protect yourself and your personal assets.
Business Entity – Most commercial appraisers form a Limited Liability Company (LLC). However, depending on your circumstances and state of incorporation there may be advantages to forming an S-Corp or C-corp. You should consult with an accountant for ongoing advice on your specific situation.
You could hire a lawyer to set up your business entity or you can do it online through a website like LegalZoom.com.
As an additional resource, the Small Business Administration has a good overview of the various business entity structures.
Federal EIN – Once you have your business entity set up you will need to get a Federal Employee Identification Number (EIN) which can be done for free in just a few minutes. It's critical to get a Federal EIN so you can open a business bank account and file your business taxes at the end of the year. The online Federal EIN Assistant will guide you through the process by asking for your business entity details and then you will receive your Federal EIN immediately upon verification.
Local Business Licenses – Depending on the state and city of your new company, a business license may be required and additional taxes may apply beyond state and federal. Check your state and local municipalities to see the applicable laws and requirements. You can also consult an accountant for advice as they should have a good idea of what local regulations and taxes are for businesses.
3. Insurance
Proper insurance coverage is incredibly important in the appraisal industry. Starting your own appraisal business will require multiple types of insurance, but at a minimum, you will need the following:
Commercial General Liability (CGL) Insurance – Typically you need a policy that covers $1 million for each occurrence and $2 million aggregate limit. This insurance will cover costs associated with defending against third parties who claim you have caused them financial or physical harm while performing appraisal related services such as causing property damage during an inspection.
Errors and Omissions (E&O) Insurance – You will need to obtain at least a $1 million professional liability policy in order to perform appraisal work for most lenders. This insurance offers coverage for lawsuits related to negligence, omissions, or errors in appraisals.
4. Branding
Strong branding is highly important for any business or organization for a variety of reasons. A strong brand helps your business stand out from competitors and helps customers differentiate your products and services from others in the market. When customers recognize and trust your brand, they are more likely to make repeat purchases and recommend your business to others.
You will want your new appraisal company to have a unique and professional brand. This process has never been easier than today's user-friendly technology driven world. Getting a logo and branding set up is critical to creating a professional image as a new company. There are online websites like ZillionDeisgns.com where you can launch a contest for thousands of designers to compete to create you a company logo at a cost of $199. They guarantee at least 30 different concepts will be submitted in less than seven days. You select the winner! Upwork is another online resource that you can use to connect to a talent pool of quality graphic designers.
Strong branding can increase trust and credibility with customers, as they perceive your business as being more professional and reliable. Valcre helps promote professional consistency and cohesive company imagery through customization and branding options. We will customize the branding of the platform to represent your brand as part of the onboarding fee. Investing in strong branding can help your business attract and retain customers, build a positive reputation, and ultimately drive revenue growth.
5. Marketing
Now that you have a new commercial real estate appraisal company you need to create an online presence for the brand to communicate with clients and keep a pulse on trends in the industry.
Learn what other strategic moves appraisal industry leaders are making.
6. Bank accounts
It's important to keep your business bank accounts separate from your personal bank accounts to ensure that you don't blur the limitations on liability. This will keep your income and expenses organized so that you can begin accepting money from your clients. When you open a business bank account you can also apply for a line of credit for the company – which can be used to purchase a new work laptop or cover job expenses until you receive payments for appraisals completed. Valcre offers monthly and annual subscriptions.
Choose the plan that's right for you.
7. Cloud document backup services
You don't ever want to lose your data. To protect yourself from data loss, get an online cloud based backup service through Dropbox.com for as little as $99 per year per user for 1 terabyte (TB) of space. This should be more than enough space to keep all important appraisal job files safe. As a bonus, you will have access to any of your files from anywhere and any device.
Learn about Valcre's industry-leading security standards.
8. Office requirements
There are several critical utility services that need to be available and ready to start your commercial real estate appraisal business.
Technology – Having the right tools to do your job effectively is paramount. Selecting the right combination of technology for you will depend on how you plan to run your business, the number of employees, costs, etc. We recommend having a combination of a desktop computer and a mobile device so you can leverage Valcre's onsite inspection app while in the field. Valcre's free mobile app allows users to input and handle key data and information on the fly.Tablets and iPads support the mobile app as well. Check out Valcre's Mobile app complete guide.
High-Speed Internet – Slow internet will zap your productivity. Whether you are working from a home office or renting space, consistent access to high-speed internet is a must. Upgrading your home internet will be a big benefit to your productivity so you aren't waiting for pages to load or slowing down your ability to upload important appraisal files to client portals. You will want a minimum speed of 30mbps with a higher 100+mbps recommended.
Valcre Assist — Valcre Assist is a recommended white-glove service uniquely designed for commercial real estate appraisers and exclusively available to Valcre users. They help offload tedious front-end appraisal report writing tasks so appraisers can spend more time providing an opinion of value. Users report that Valcre Assist is like having your own assistant or data analyst in your office without the associated financial responsibilities. Learn how Valcre Assist saves appraisers even more time.
9. Data subscriptions
You are going to need to get several data subscriptions set up so you can support your commercial real estate appraisal reports. Valcre has automated integrations for property and comp data, employment, demographics, and market analysis:
Check out our Integrations one pager for your quick reference.
10. Office software
The industry standard for writing appraisals is Microsoft Office. You can get the software for your business and it will include Word and Excel – the two critical office software components. As a bonus with Microsoft 365, you can install the software on up to five different computers that you use. Valcre remains committed to being compatible with the latest Microsoft Office® products as well as maintaining compatibility with a variety of popular browsers.