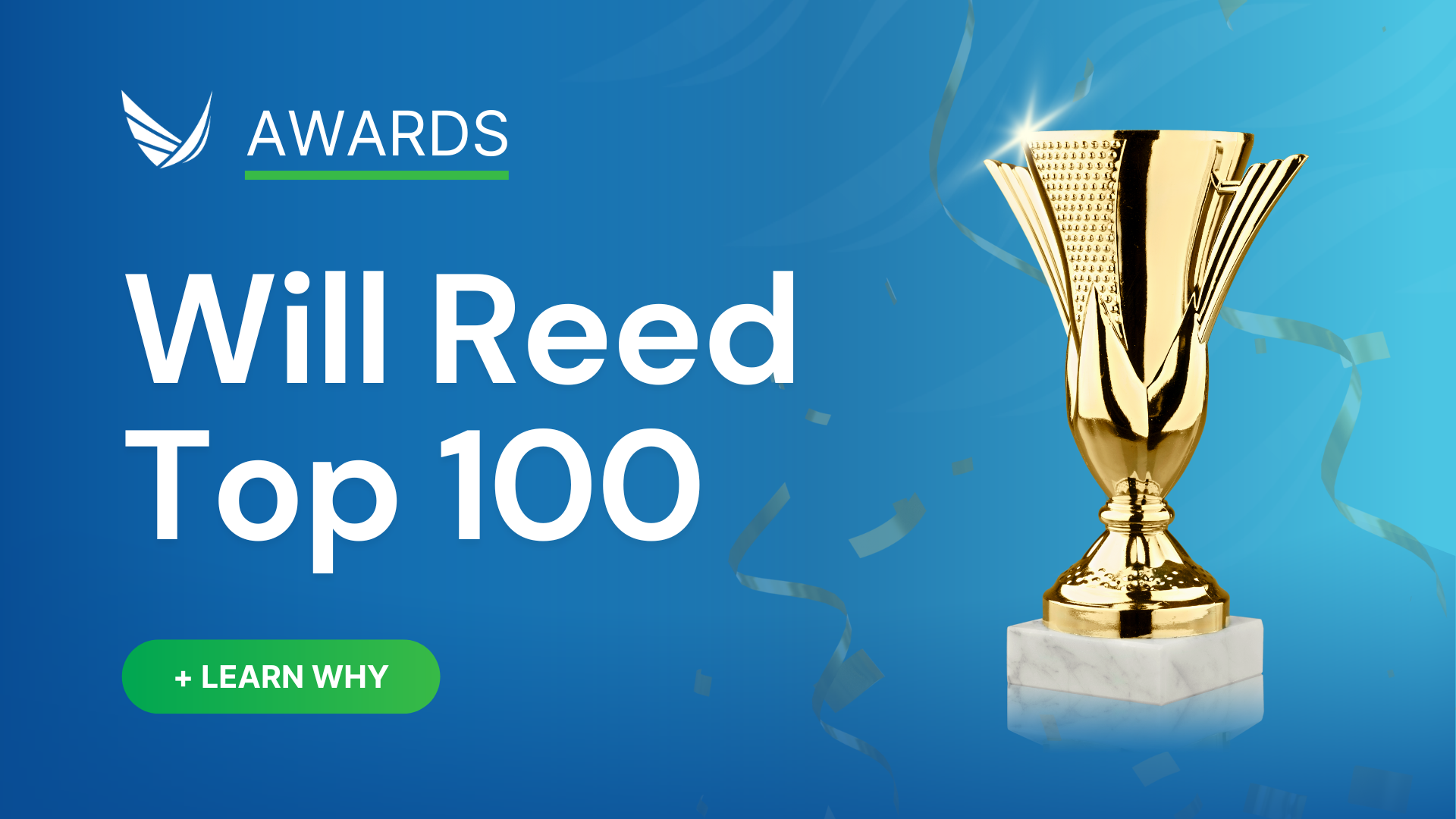 Introduction
Valcre has achieved a coveted spot in the Will Reed Top 100—a prestigious award acknowledging Valcre as a key player in reshaping remote workplace culture.
About the Will Reed Top 100
The Will Reed Top 100 is decided on by a panel of industry thought leaders and team members. The list aims to spotlight specifically Seed and Series A companies leading the way in fostering innovative workplace cultures.
Will Reed is a leading executive search firm dedicated exclusively to early-stage founders. They offer comprehensive support through search, enablement, community, and heart. The firm has collaborated with visionary founders backed by industry giants such as a16z, Bessemer, Craft, Insight Partners, Redpoint, Sequoia, and more.
Out of 2,500+ eligible Seed and Series A B2B tech companies, it was decided that Valcre is a standout early-stage company shaping the future of workplace culture.
Valcre's Remote workplace culture
Valcre's inclusion in the Top 100 Class of 2023 shines a light on Valcre's gold standard for fostering human connection at work in a fully remote environment.
In today's digital age, where remote work has become the norm for many businesses, Valcre stands out as a prime example of how remote work can enhance teamwork, collaboration, and global connections.
"We started in the very beginning as a remote company in 2016, and we did that because we wanted to be able to draw from the best talent in the world, not just from the best talent around where I live or around where my co- founder lives," Lucas Rotter, CEO and co-founder of Valcre said. "Especially in building software, we can have people working on software 24/7 because we've got multiple time zones covered and different teams working in different time zones to ensure that we have coverage across all the hours of the day and we're able to build more rapidly."
Team Valcre spans three continents, uniting professionals from North America, South America, and Europe, all driven by a shared passion for innovation and a common mission to revolutionize the appraisal industry.
Despite the physical distances that separate them, Valcre's team members continue to forge strong bonds and find unique ways to connect. Bi-weekly all-hands calls, Slack channels, and company-wide lunch and learns are all examples of ways Valcre keeps the camaraderie alive.
The team also understands the value of face-to-face interactions. Whether it be a conference or event, an impromptu lunch hour or a team meet-up, Valcre teammates seize every opportunity to come together in person as an opportunity to strengthen bonds.
Valcre's Vision for the future
Valcre's inclusion in the Will Reed Top 100 Class of 2023 comes in a year that has posed unique challenges for businesses across the board. The ever-evolving dynamic landscape has tested the resilience and adaptability of organizations in every industry.
Meanwhile Valcre's vision for the future remains crystal clear: "Create a new industry standard for real estate analysis."
This ambitious vision doesn't stand alone; it's deeply rooted in Valcre's core values of partnership, innovation, integrity, and passion, and hinges on a dedicated team that upholds its core values as guiding principles on the path to excellence..
In this era of transformation, Valcre's inclusion in the Will Reed Top 100 is a testament to their dedication, a recognition of their unwavering commitment to excellence, and a harbinger of the exciting future they are shaping for the industry.
Conclusion
Valcre is humbled by the honor of being named to the Will Reed Top 100 Class of 2023 and will continue to look for ways to grow, expand, and inspire organizations to find unique ways to foster human connection in a fully remote work environment.
Visit willreedtop100.com to discover further insights about Valcre's inclusion in the prestigious Will Reed Top 100 Class of 2023 and to explore the other outstanding companies included in this distinguished cohort.
Explore Valcre's key features in under 2-minutes