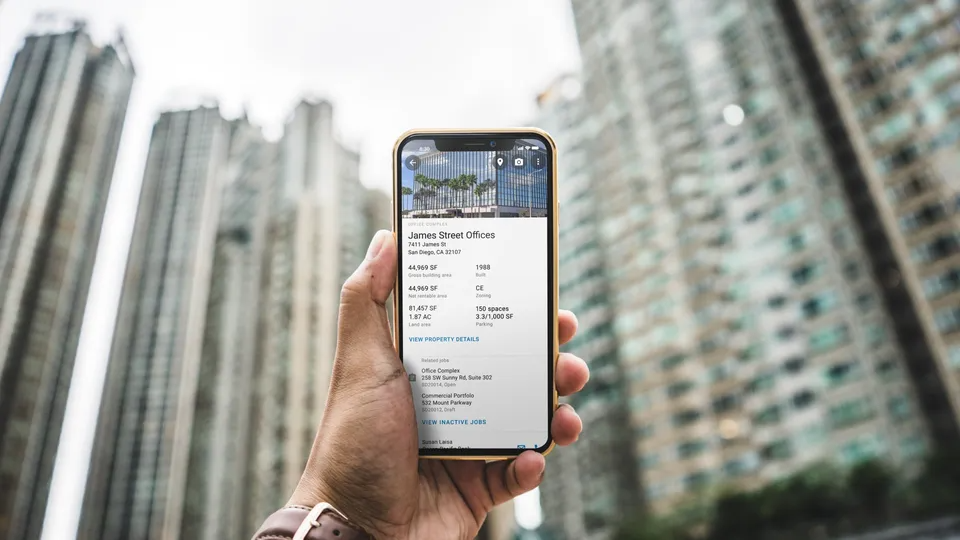 Industry-leading Digital Solution Allows for Easy Accessibility and Streamlined Communication
SAN DIEGO (August 19, 2020) — Valcre, a proven leader in the commercial real estate software industry, has officially launched its mobile app. Valcre is known for its solution-based appraisal software, created to fit the needs of all commercial appraisers from sole-proprietors to large firms with multiple office locations. The software platform, already one of the most advanced in its market, allows for end to end appraisal completion ranging from job tracking to report generation. With the introduction of the equally advanced mobile app, Valcre offers access to a new level of efficiency for appraisers constantly on the go.
Valcre's mobile app ensures a seamless, portable functionality for commercial appraisers, with features including: job tracking, streamlined inspections, and capabilities to capture and upload photographs and video to their Valcre database. Users have access to maps, inspection fields, and checklists optimized for mobile devices that automatically save to the user's Valcre database. The app also offers features that allow for easy communication with clients, contacts and staff. Valcre will continue to introduce forward-thinking app capabilities, further modernizing the already industry-leading software.
"Our goal with the Valcre app was to offer appraisers increased accessibility allowing for a more streamlined process while in the field," said Valcre CEO and Co-Founder Lucas Rotter. "The demand for advanced mobile efficiency is increasing day by day and with this app launch, we're helping to meet that need. It is one of the most modern, up-to-date apps of its kind in the market and we're very excited as we continue to help appraisers maximize the utilization of their time, increase productivity, and ultimately sharpen their competitive edge."
The Valcre app is available at no extra charge for all Valcre account holders. Valcre users can download the app via Apple iTunes and Google Play stores. For more information on Valcre and the plans available for users, please visit http://www.valcre.com.
About Valcre
Valcre provides a turnkey innovative appraisal software platform for the commercial real estate industry. Its software-as-a-service (SaaS) platform is integrated into custom reporting to give firms of all sizes a competitive advantage. Their offering includes an intuitive job and client management, property and comparable data storage, and efficient commercial real estate appraisal Word and Excel templates that all sync together seamlessly with their proprietary technology. For the latest news from Valcre, visit Valcre.com or follow us on Facebook, Instagram, LinkedIn and Twitter.