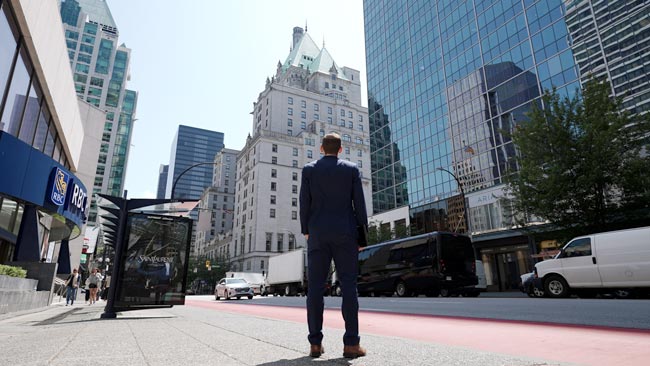 Last week, Valcre had the incredible opportunity to attend the highly-regarded Appraisal Institute Canada's annual conference held in Vancouver. The conference proved to be an enlightening and inspiring experience, highlighting Canada's enthusiasm for technology adoption and its focus on engaging young professionals in the appraisal industry. Valcre was honored to be the sole software vendor present at the event, making valuable connections and showcasing its commitment to innovation.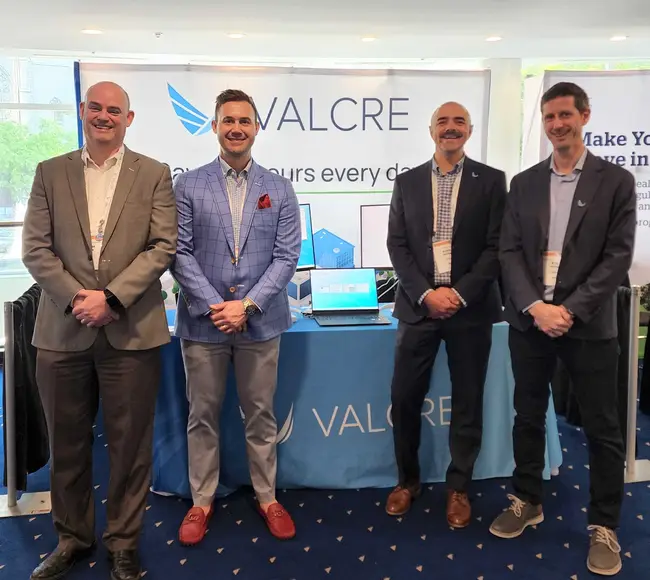 Passion for technology was palpable throughout the conference, with Canadian appraisal professionals embracing the power of innovation. They recognize the potential of technology to enhance efficiency and accuracy in their work. Valcre's presence as the only software vendor at the event further solidified its position as a leading provider of technology solutions for the appraisal industry.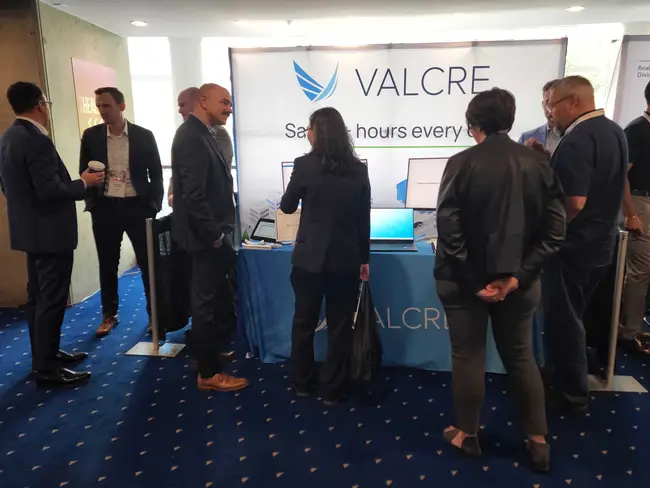 The Canadian appraisal profession's eagerness to embrace technology and innovation makes it a promising market for Valcre. The enthusiasm, youthfulness, and innovative mindset exhibited by Canadian professionals create an ideal environment for Valcre's solutions to flourish. Valcre aims to support and empower these professionals, enabling them to bring their newfound knowledge and insights back to their organizations. By leveraging Valcre's technology, appraisal professionals can initiate conversations with decision-makers and propel the industry forward.
Valcre's VP Client Experience, Grant Norling, MAI, had the privilege of speaking on a panel at the conference, which garnered live attendance of over 80 participants and was also streamed virtually. Grant was joined by Hamidreza Etebarian, Co-founder, CEO at Offerland, and Morgan Stewart AACI, P.App, Senior Consultant, Valuation Advisory – VMS, Altus Group,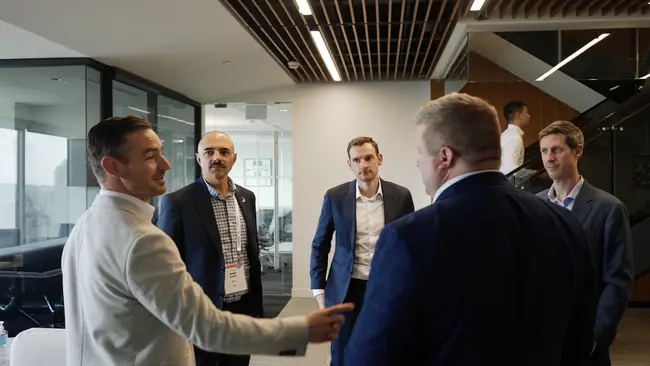 The panel focused on the role of technology in commercial real estate appraisals, touching on topics such as ChatGPT and machine learning. Grant emphasized Valcre's deliberative approach to integrating new technology into its platform, ensuring a purposeful and strategic implementation.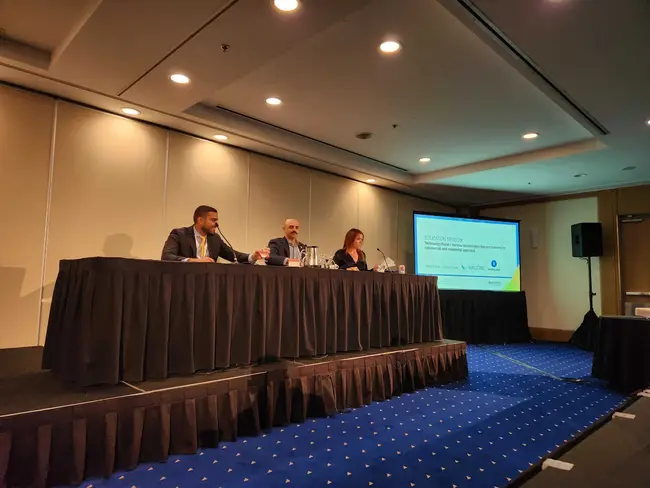 While the conference was a platform for learning and networking, it also shed light on the rigor in data security standards for the Canadian appraisal industry. Valcre, being an industry leader in data security, is well-equipped to address this concern. Valcre is committed to providing secure and reliable data sources to support appraisal professionals' needs.
In addition to the formal conference sessions, Valcre took advantage of the social events surrounding the conference to engage further with attendees. These gatherings provided an invaluable opportunity to connect with professionals on a personal level, gaining insights into their experiences and understanding Canada's current market conditions. These interactions were instrumental in strengthening relationships and establishing Valcre as a trusted partner within the Canadian appraisal industry.
National events like the Appraisal Institute Canada's annual conference bring together industry leaders who strive to stay at the cutting edge. Valcre recognizes the importance of being a part of these events to foster collaboration, drive innovation, and contribute to the advancement of the appraisal profession. The trip to Canada reaffirmed Valcre's commitment to empowering appraisal professionals through technology and supporting their aspirations for growth and success.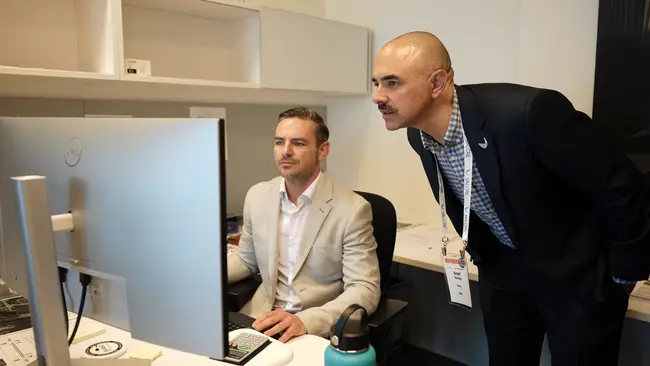 During Valcre's trip to Canada for the Appraisal Institute Canada's annual conference, we had the pleasure of meeting up and spending quality time with our special clients. As we attended the conference, we made it a priority to connect with these valued clients, engaging in insightful conversations and understanding their unique experiences in the Canadian market. These interactions not only strengthened our relationships but also provided us with invaluable feedback and perspectives on how Valcre's technology is driving positive change in their appraisal processes. It was truly a delight to meet with our clients in person and reaffirm our commitment to their success.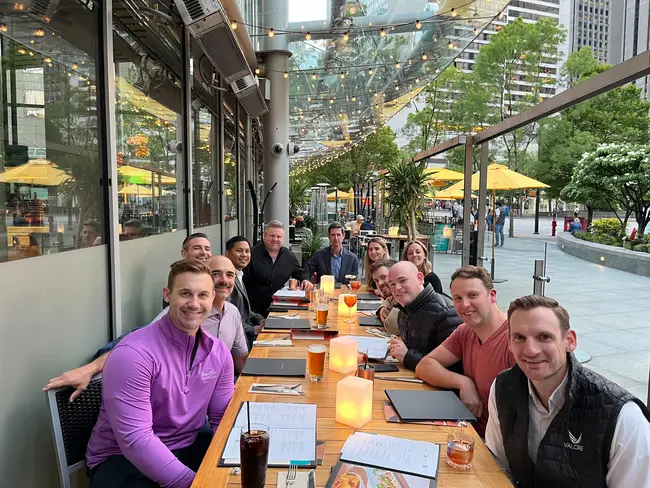 In conclusion, Valcre's trip to Canada for the Appraisal Institute Canada's annual conference in Vancouver was a resounding success. The conference highlighted Canada's passion for embracing technology, engaging young professionals, and fostering innovation in the appraisal profession. Valcre's presence as the sole software vendor further solidified its position as a leading provider of appraisal technology solutions. The trip reaffirmed Canada's status as a promising market for Valcre, driven by its openness to technology adoption and a vibrant community of passionate professionals. Valcre is committed to supporting the Canadian appraisal industry and empowering professionals to soar to new heights through technology-enablement.
PS: Congratulations to our iPad raffle winner, Michael Parsons, Senior Vice President & Practice Lead, Dispute Analysis & Litigation Support at Cushman & Wakefield (Canada)