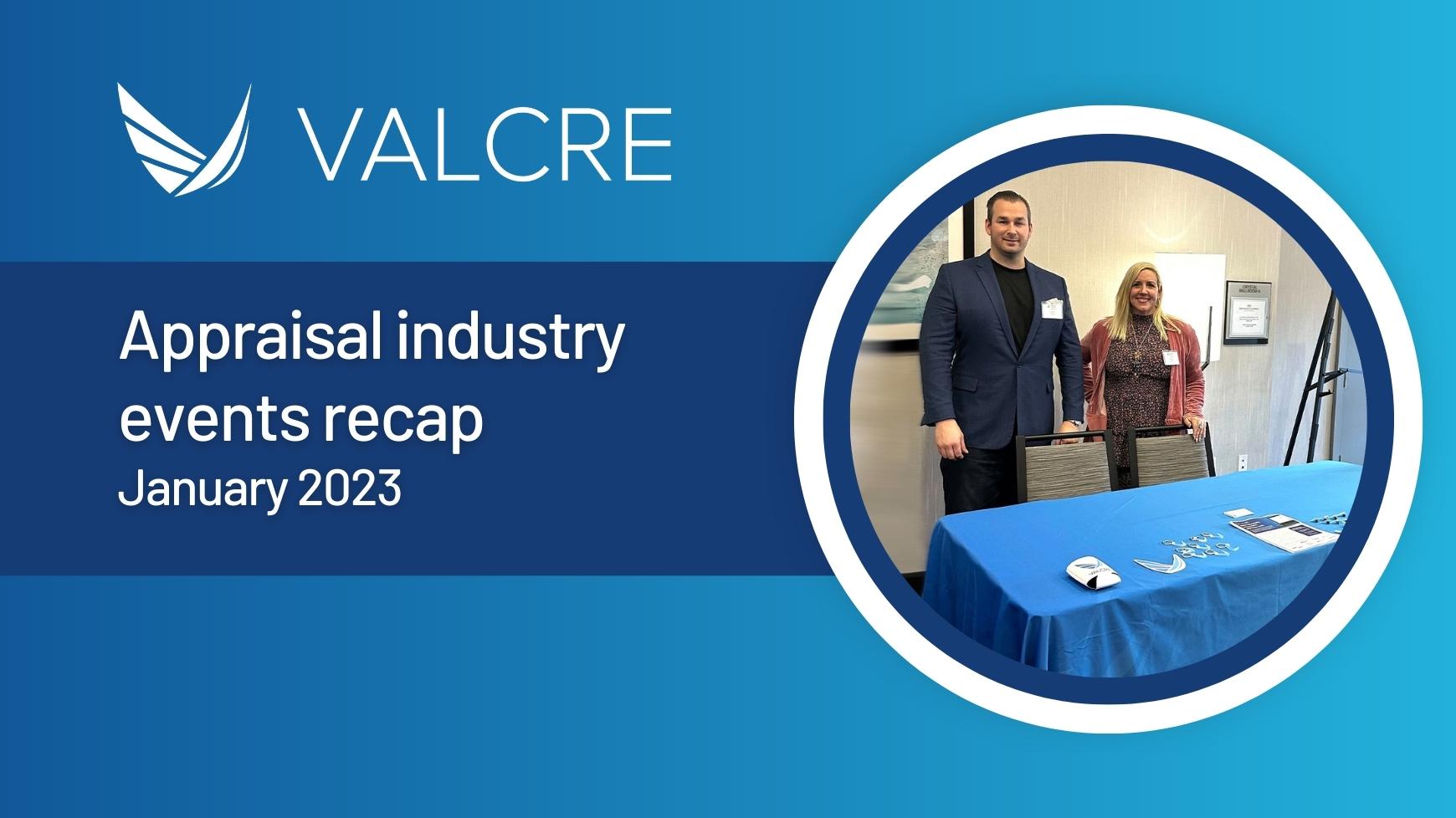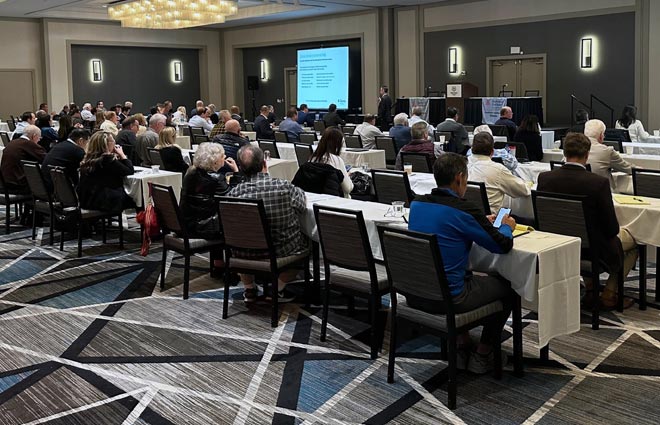 Where we were
2023 is off to a swift start for Team Valcre with two events down in January and more coming up. Valcre's Lucas Rotter, CEO and Co-founder and Cindy Knox, Client Success Manager, attended the 30th Annual LA/OC Market Trends Seminar in Los Angeles, California with the Southern California Chapter of the Appraisal Institute on January 26.
On the same day, Valcre's Ross Phelps, Solutions Engineer, and Ashley Craddock, Senior Account Executive were at the Nevada Chapter Appraisal Institute Market Symposium in Las Vegas.
The crew was excited to dig in with top commercial appraisers in the area on the hot topics and trends facing their region and the industry as a whole.
What we learned
Los Angeles, California
The 30th Annual LA/OC Market Trends Seminar in Los Angeles had more than 130 attendees, back to back speakers and a lot of friendly faces. The main sentiment of the seminar was: Appraisers tend to take a step back and wait when the market starts to slow.
If you're feeling things slow down, get ready because you're going to be busy again very soon. Now is not the time to wait for work to come to you. Invest in the tools right now that will help you stay on top of high demand later. Lucas addressed attendees during lunchtime about how Valcre can support appraisers right now and for years to come.
Following the seminar, Lucas and Cindy hosted a happy hour across the street to catch up with over 20 regional appraisers after hours. A huge shoutout to Jacinto Munoz, MAI, SRA, AI-GRS, AI-RRS and his team for the insightful event.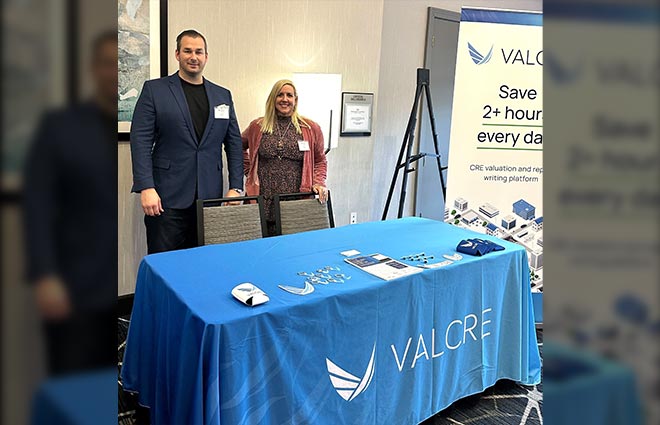 Las Vegas, Nevada
The Nevada Chapter Appraisal Institute Market Symposium is Las Vegas, Nevada had a similar size crowd with more than 140 people and standing room only. Roughly 80 percent of the attendees were commercial appraisers, with a diverse mix of multidisciplinary folks: property managers, brokers, research consultants and appraisers.
The main sentiment of the symposium was: There are no clear signals from the market at this time. Appraisers are not doing as much with regular property types and are encouraged to branch out and try something new to stay ahead during this uncertain time.
New Las Vegas developments are spurring new energy and the overall sentiment of appraisers in the Las Vegas market is hopeful.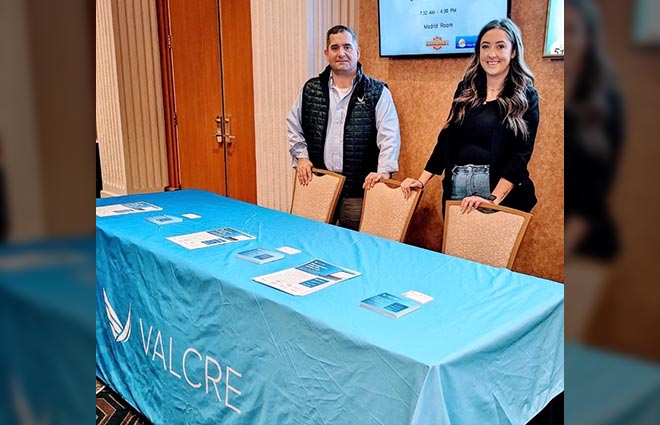 Conclusion and outcomes
Between geopolitical uncertainty and inflation, there are a lot of unknowns for commercial appraisers right now. Until the fundamentals of the market improve, it is in an appraiser's best interest to become the absolute best appraiser they can be to stay relevant and ahead of the curve when conditions return to normal.


Q1 is the perfect time to be thinking about how to upskill and create more efficiency for your business. Valcre's unmatched features, functions and technology save time and earn appraisers more money in the long haul. Investing in Valcre means investing in an appraisal engine that will launch your business into the future.