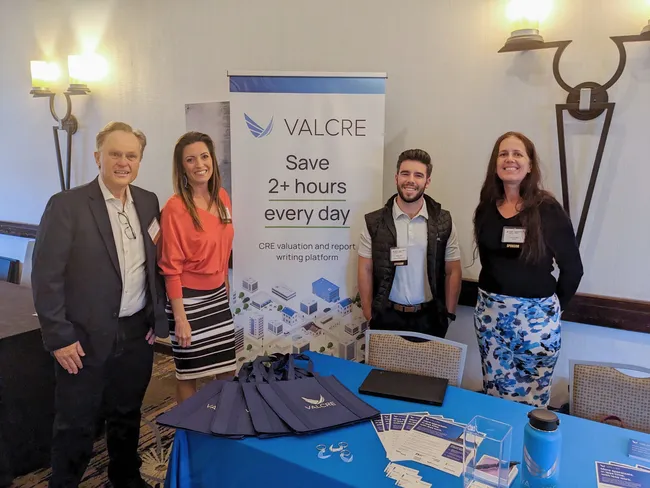 The 25th annual Inland Empire Market Trends Seminar hosted by the Southern California Chapter of the Appraisal Institute was a resounding success, attracting over 100 appraisal professionals. Valcre, a long-time sponsor of the event, was excited to showcase its latest enhancements and engage with the diverse audience. The event encompassed a full day of CE-eligible courses, insightful speakers, and thought-provoking discussions on the commercial real estate market and its impact on local communities. Let's delve into the highlights of this highly anticipated industry gathering.
The event drew a remarkable turnout, with numerous attendees already familiar with Valcre's innovative solutions. Lucas Rotter, Valcre's CEO and a seasoned participant, witnessed the event's evolution over the years. Additionally, the presence of returning speakers highlighted the event's reputation and significance within the appraisal community. The Southern California Chapter of the Appraisal Institute, the largest AI regional chapter, has consistently challenged the status quo, delivering valuable insights and fostering professional growth.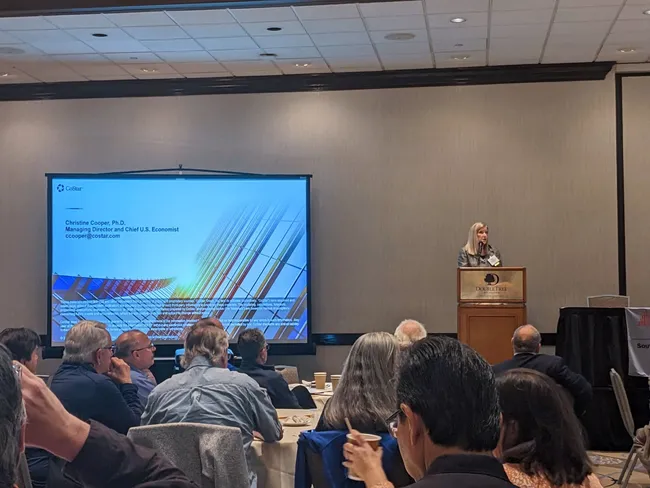 Throughout the day, the agenda featured a diverse range of topics, starting with an economic update presented by Christine Cooper from Costar Group. Speakers such as Brad Umansky from Progressive REP, Evan Forrest from Zonda Home, and Eric Chen from CBRE provided comprehensive overviews of the retail, new home sales, apartment, and industrial markets, respectively. The presentations were rich in data, including informative bar charts that illustrated market trends.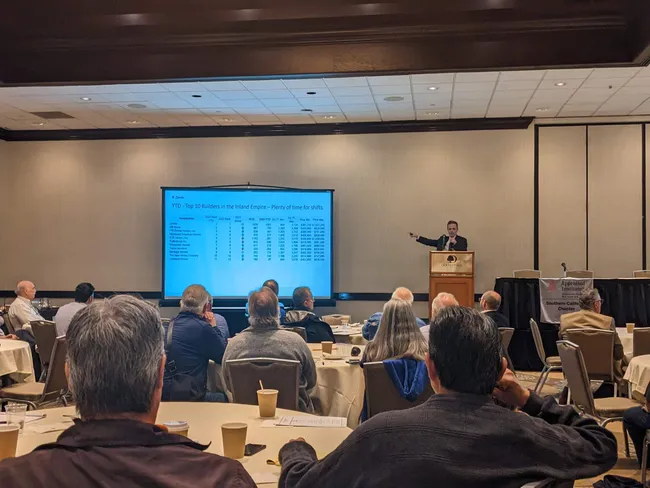 The speakers acknowledged the unpredictable nature of the current market and emphasized the importance of upskilling and refining processes to prepare for future work demands. Discussions covered legislation, specific neighborhoods, and trends in residential and commercial real estate. Charles Baker from AppraisalPros delivered a compelling lunchtime presentation on residential real estate trends in Southern California. The event also featured roundtable discussions on the High Desert, Low Desert, and Temecula Valley, allowing for in-depth conversations and sharing of insights among industry experts.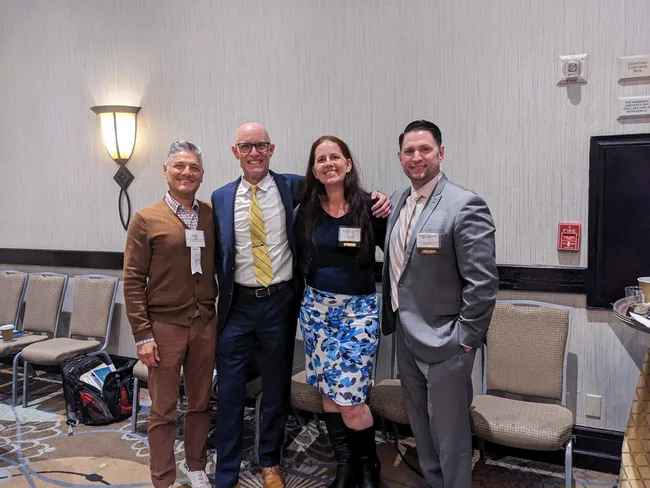 The 25th annual Inland Empire Market Trends Seminar provided a valuable platform for appraisal professionals to stay informed, connect with industry peers, and gain insights into the ever-evolving real estate market. Valcre's active participation and sponsorship demonstrated its commitment to supporting the industry's growth and showcasing the company's advancements. With a diverse audience, engaging discussions, and a lineup of knowledgeable speakers, the event solidified its position as a premier gathering within the appraisal community.