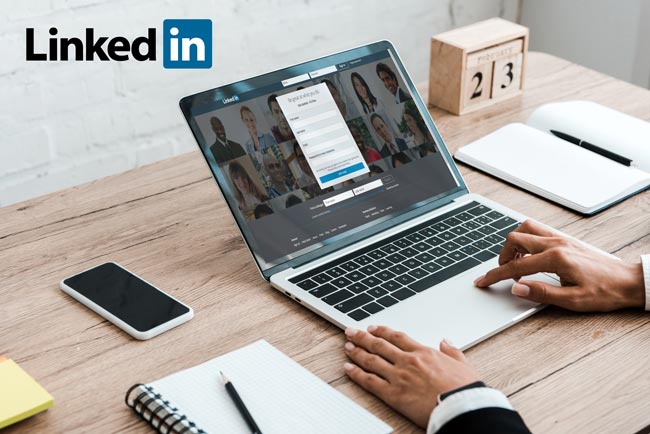 Introduction
In the fast-paced world of commercial real estate, staying ahead of the competition is crucial. With the rise of digital platforms, professionals in the industry have a valuable tool at their disposal: LinkedIn. This best practices guide explores how commercial real estate appraisers can harness the power of LinkedIn to enhance their success and take their businesses to new heights.
Showcasing expertise and establishing authority
Your LinkedIn profile is your digital resume and a powerful way to showcase your expertise. Learn how to optimize your profile, highlight your appraisal experience and achievements, and position yourself as a trusted authority in the field. Discover the art of crafting compelling headlines, summaries, and experience descriptions that captivate potential clients and partners.
Expanding your network and staying connected
LinkedIn's extensive professional network offers a vast array of opportunities to connect with colleagues, current and prospective clients, and other industry professionals. Explore effective strategies for growing your network, leveraging connections for referrals, and fostering valuable relationships that can lead to future collaborations and business opportunities.
The power of LinkedIn groups
Joining relevant LinkedIn groups can be a game-changer for commercial real estate appraisers. Delve into the world of LinkedIn groups and learn how to identify and engage with industry-specific communities. By actively participating in discussions, sharing valuable insights, and staying up-to-date with the latest trends and developments, you can tap into a wealth of knowledge, expand your professional network, and position yourself as a thought leader in the commercial real estate appraisal industry.
Leveraging LinkedIn's publishing platform
Harness the power of LinkedIn's publishing platform to position yourself as a thought leader in the commercial real estate appraisal field. Discover the art of creating engaging and informative articles and posts that resonate with your target audience. Learn how to effectively promote your content and expand your reach within the LinkedIn community.
Strategic promotion and business development
LinkedIn offers a multitude of avenues to promote your appraisal firm and services. Explore innovative techniques to captivate your audience, such as sharing success stories, publishing updates, and leveraging multimedia content. Developing the skills to effectively engage with potential clients, nurture leads, and convert prospects into loyal customers is essential for driving business growth and establishing long-term relationships in the commercial real estate appraisal industry, all of which can be done by leveraging LinkedIn effectively.
Collaboration and partnerships
In the spirit of collaboration, LinkedIn provides a platform for commercial real estate appraisers to connect with other professionals in the field. Learn how to identify potential partners, engage in fruitful discussions, and explore mutually beneficial collaborations that can expand your reach and create new business opportunities.
Staying ahead with industry insights
Stay up-to-date with the ever-evolving world of commercial real estate by leveraging LinkedIn's news feed, industry groups, and influential thought leaders. Discover techniques for curating relevant content, following key trends, and leveraging insights to make informed business decisions and stay ahead of the competition.
LinkedIn as a business development tool
Unlock the potential of LinkedIn as a powerful business development tool. Learn advanced search techniques to identify and connect with potential clients, referral partners, and decision-makers. Uncover strategies for leveraging LinkedIn's messaging and engagement features to nurture relationships, secure new business, and expand your client base.
Attracting top talent to your firm
In the competitive world of commercial real estate appraisals, attracting and retaining top talent is paramount. Explore how LinkedIn's job posting features can help you showcase your firm's culture, values, and career opportunities. Discover effective methods for engaging with potential candidates, conducting interviews, and building a high-performing team.
Conclusion
LinkedIn has emerged as an indispensable platform for commercial real estate appraisers looking to enhance their success. By leveraging the full potential of LinkedIn, professionals can elevate their visibility, expand their network, attract new business, and position themselves as industry leaders. Combined with cutting-edge commercial.
Download your free LinkedIn checklist for commercial real estate appraisers today!