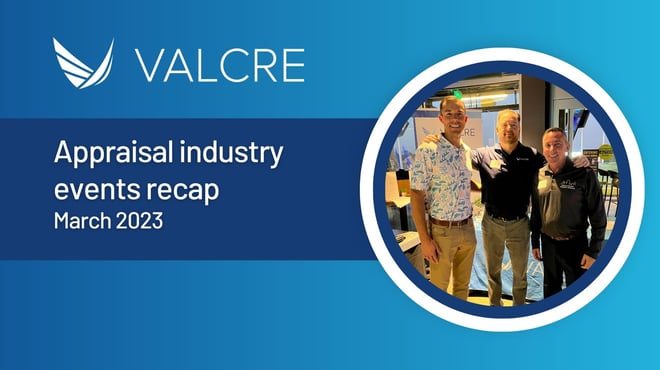 Where we were
Valcre kicked off the month of March and final month of Q1 with an event double header. Valcre's John Ahern, Senior Account Executive, attended the Florida Gulf Chapter of the Appraisal Institute's 1st Quarter Chapter Meeting on March 2 in Tampa. The next day, Valcre's Cindy Knox, Client Success Manager and Ashley Craddock, Senior Account Executive were at Appraisal Institute Utah Chapter Symposium in St. George.
On the same day, Valcre's Ross Phelps, Solutions Engineer, and Ashley Craddock, Senior Account Executive were at the Nevada Chapter Appraisal Institute Market Symposium in Las Vegas.
The crew was excited to dig in with top commercial appraisers in the area on the hot topics and trends facing their region and the industry as a whole.
What we learned
Florida
The Florida Gulf Chapter of the Appraisal Institute's 1st Quarter Chapter Meeting had about 35 attendees with a mix of banks, national firms, small appraisal shops and residential appraisers. John was introduced to the group by the current president, Tim Sunyog, and given an opportunity to address the room during the event and share why Valcre is trusted by 300+ leading organizations as the gold standard for appraisers.
Following the chapter meeting, John joined the group for a social at Top Golf with Valcre branded golf balls in tow. A special congratulations to Florida Gulf Chapter's future president, Mike Twitty who's a Valcre client and head appraiser for Pinellas County.

Check out John's highlights from the event.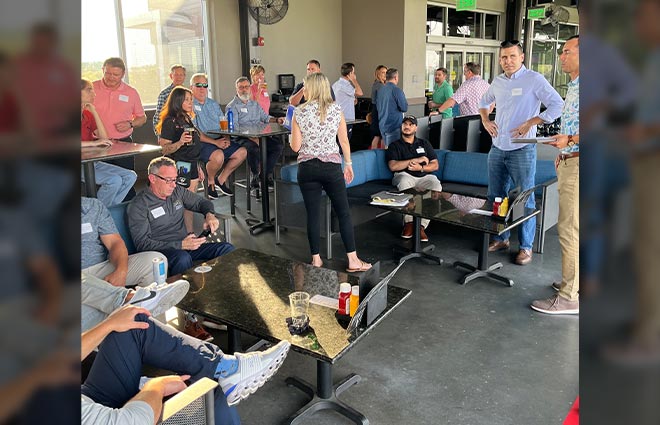 Utah
The Appraisal Institute Utah Chapter Symposium had a larger turnout with an average age of attendees between 60-70 years old. Utah has the strongest economy in the nation, and speakers discussed how in the short term this could change due to national activity, such as the overall state of the market, new legislation, PAREA, the impacts of appraisal bias and President Biden's program to lessen the wage gap and homeowner gap.
One of the key takeaways was that leveling up during uncertain economic times is crucial. They urged appraisers in the room to be proactive during this time—reassess, double and triple check assumptions, perform a SWOT analysis to determine how to grow and diversify business, buy the Appraisal Institute's book on appraising litigation and consider taking on appraiser trainees during the slow times to prepare for the busy times.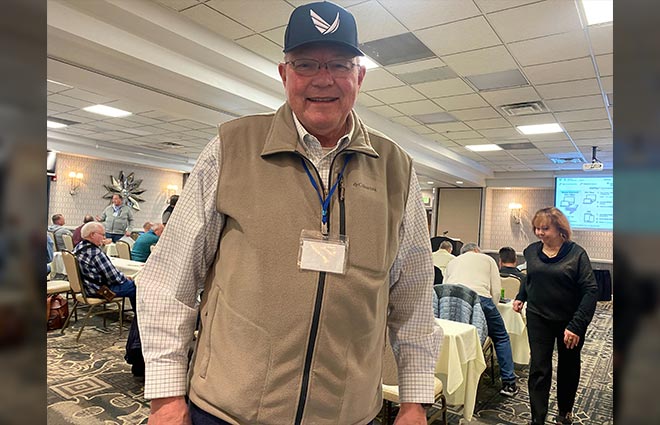 Conclusion and outcomes
Technology is more important than ever for appraisers looking to stay sharp and ahead of the pack. Diversifying business, education and expansion are all considerations for valuation professionals during uncertain economic times so that when conditions return to normal, they are well-equipped.
> Discover how Valcre's proven efficiency can earn you more money and give you your time back.