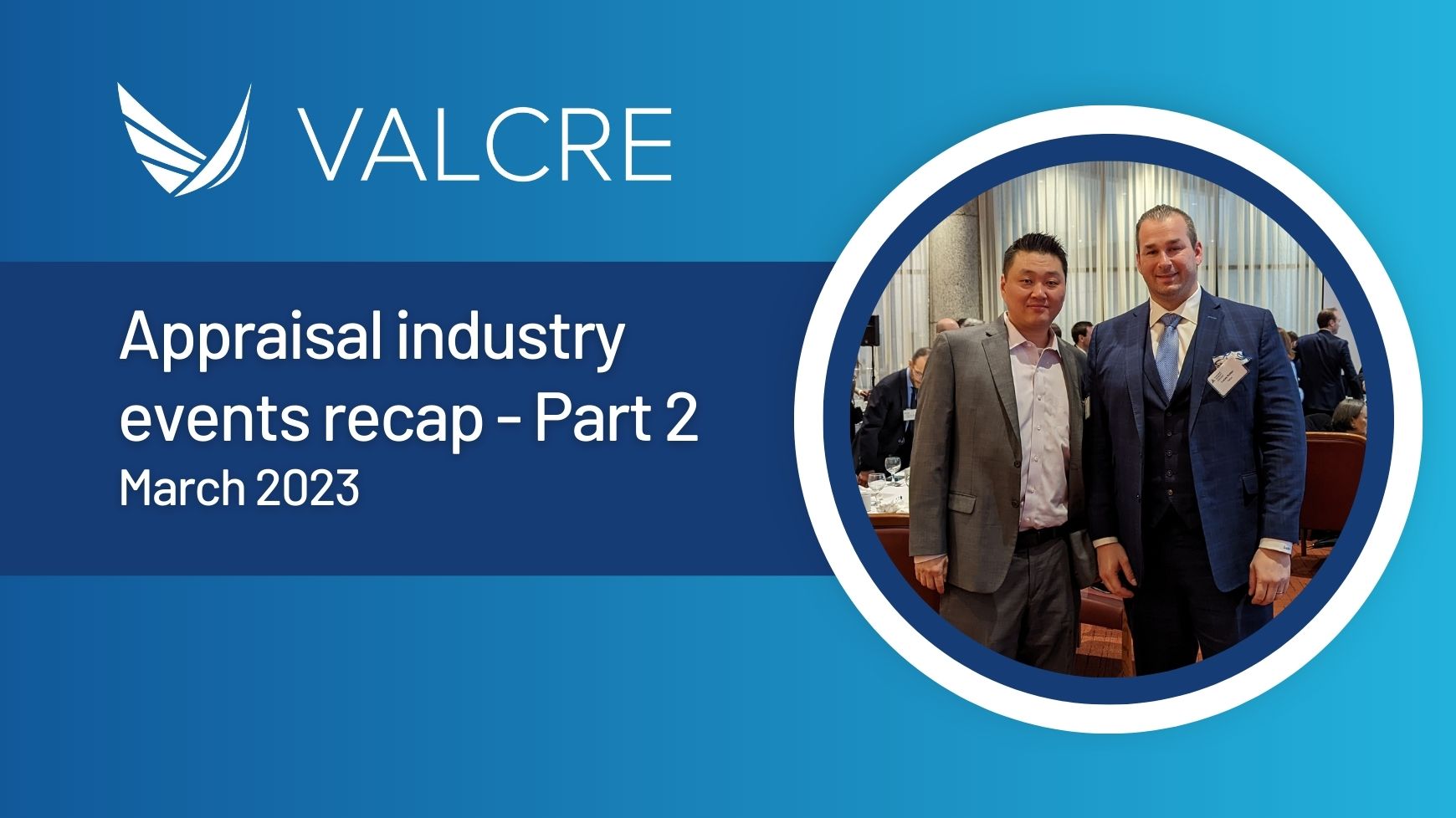 Where we were
It was standing room only in New York City at CRE Collective's sold out AI + Data in CRE event on Wednesday, March 22nd. The event brought together some of the most brilliant minds in the field of artificial intelligence (AI) and machine learning (ML). It was dedicated to the discussion of the enormous potential that AI and ML hold for industries of all types.
The primary focus of the event was to empower decision-makers in the field of commercial real estate to better understand the capabilities of AI and ML, and moreover, to make more informed decisions within this space. They discussed deep learning and how different sectors are leveraging AI to transform their businesses and create opportunities.
The event brought together an abundance of knowledgeable speakers, who shared examples of how AI and ML were changing their respective fields. Valcre's CEO Lucas Rotter joined a panel that discussed topics such as the latest AI trends and ML as it applies to valuation software and technology.
What we learned
From keynote speakers to industry experts, the speakers conveyed how integrating AI and analytics can bring more efficiency and insight to a variety of tasks in the world of CRE.
There will continue to be a need for human opinions of value. Despite the undeniable allure that AI and ML offer, the event was also quick to acknowledge that their potential is reliant on the quality, accuracy, and diversity of the data they are fed. 'Garbage in, garbage out' seems to be the default outcome of any machine learning model that is not fed with the right kind of data.
Machine learning continues to struggle with finding meaning in patterns, something that humans are especially adept at. Humans can connect the dots across seemingly disparate data points much better than machines. We can look to residential applications to make informed decisions about more effective commercial applications.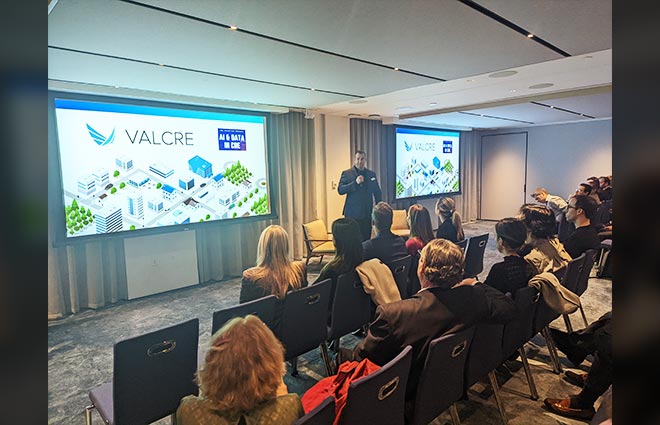 Conclusion and outcomes
AI has great applications in helping clean data, manage prospects, and help with building management. Lessons from the residential real estate space can help us act responsibly in CRE to keep humans in the loop for valuation decisions.
The largest barrier to using AI for decision-making in CRE is starting with the right inputs. Valcre builds self-curated, appraiser-in-the-loop datasets for our SMB and enterprise customers to use through intuitive workflows. We are hugely supportive of experimentation with AI and ML and believe that our role is to ensure that our partners and customers are feeding their models and decisions with rich accurate data.
A huge shoutout to venue sponsor Sage for the great hospitality and event sponsors AmTrust and CREtelligent for supporting this important conversation for the industry.
> Discover how Valcre's proven efficiency can earn you more money and give you your time back.
While in New York, Team Valcre also attended the NYC Metro Appraisal Institute Chapter Luncheon Meeting on Thursday, March 23rd which was equally enlightening, where experts and leaders gathered to explore the trends and applications that are currently shaping business, industry, and society.
Coming up next for Team Valcre: Appraisal Institute Atlanta Education & Social in April and a number of events around the U.S. in May.