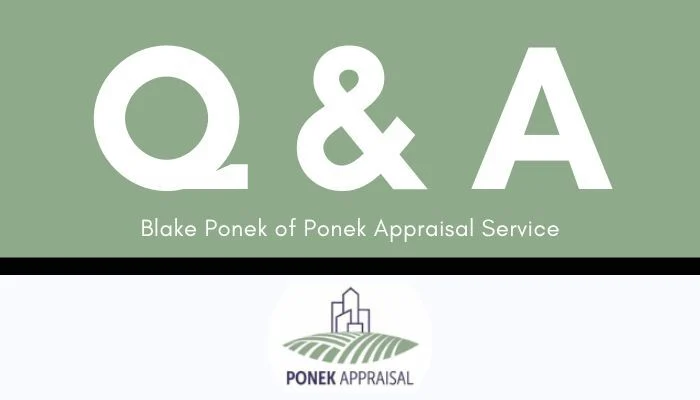 Who they are
THE SITUATION

Ponek Appraisal is a commercial appraisal company based in Atascadero, California, owned and operated by Blake Ponek, a San Luis Obispo County native. Ponek Appraisal specializes in all commercial property types including office, retail, industrial, multi-family, land, and almost all property sub-types. They service the Central Coast including San Luis Obispo, Pismo Beach, Arroyo Grande, Santa Margarita, Atascadero, Paso Robles, Morro Bay, Cambria, Santa Maria, and the surrounding areas.
Ponek Appraisal has extensive experience with both simple and complex property valuations for a range of uses including estate settlement/IRS matters, lending, partnership dissolution, landlord/tenant disputes, typical buy/sell scenarios and many more.
Producing high quality reports is Ponek Appraisal's biggest priority. They have a multiple-step internal review process and take great pride in delivering reports quickly, clearly and in a consistent fashion to a variety of clients.
What they do
THE SOLUTION

Being able to have things being worked on when you're not necessarily working on them was Ponek Appraisal's inspiration for integrating Valcre Assist into their workflow.
Ponek Appraisal operates in an isolated market on the central coast of California and services virtually every property type. Being a one person shop can get busy at times and warrants the need for additional support on occasion.
Ponek Appraisal started leveraging Valcre Assis at a time when they needed some additional assistance but weren't interested in hiring a full time, in-house teammate. They found in the past that it can be expensive to hire a teammate for a short period of time. Valcre Assist allows Ponek Appraisal to outsource support for projects on an on demand basis.
Ponek Appraisal leverages Valcre Assist to get reports set up by completing the zoning, mapping and demographics for an immediate area. By the time Blake is ready to get started on a project, all of the front end work is done and he can jump in and expand on what Valcre Assist has already completed, saving him a ton of time.
Blake finds Valcre Assist extremely helpful when he is stressed on time. He and his wife and just had a baby a few weeks ago and being able to jump onto a report and having the zoning done, research done, and a bunch of other tasks all done, allows him to hit the ground running. Valcre Assist is extremely helpful when I'm stressed on time.
With Valcre Assist, Ponek Appraisal:
Saves somewhere around a half a day on tedious report writing tasks like zoning, tax, demographic, etc. Valcre Assist keeps Ponek Appraisal's reports moving forward and looking professional. Valcre Assist has done six reports for Ponek Appraisal this month. Blake hasn't necessarily started on them, but knows when he opens them, he'll be able to jump in and hit the ground running.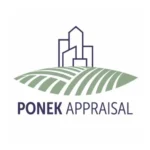 "Sometimes lessening stress is worth more than anything and that's what Valcre Assist does for me a lot of the time. I'm pretty much on an appraisal island and for small outfits like mine it's helpful to have Valcre Assist on your team. The help on the reports from people that work with other appraisers is invaluable. Valcre Assist provides a ton of value for solo people and small outfits. I don't have to be in charge of everything that comes with hiring an employee and the financial burdens and time it takes to train someone just to have them leave." – Blake Ponek, Certified General Appraiser at Ponek Appraisal Service.